U.S. Federal Government Agencies Can Use RightAnswers Knowledge Management Platform on Amazon Web Services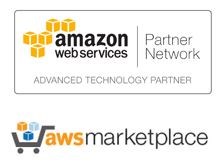 Edison, New Jersey (PRWEB) November 11, 2013
Government agencies that need to comply with DIACAP, FedRAMP or FISMA standards can now use the RightAnswers Unified Knowledge Platform in the Amazon Web Services (AWS) GovCloud (US) Region.
RightAnswers, Inc., the #1 provider of cloud-based knowledge management and self-service solutions, has become an Advanced Technology Partner in the AWS Partner Network (APN). RightAnswers is available for immediate purchase via the AWS Marketplace.
The Federal Government has mandated that its agencies should migrate to cloud-based software and services, to save costs on computer and networking equipment and maintenance and to enable faster deployment of computerized systems and services.
RightAnswers on the AWS Marketplace allows government agencies to manage their knowledge and provide self-service while adhering to strict government regulations in the AWS GovCloud (US) Region.
"By residing in the AWS GovCloud (US) Region, the cloud-based RightAnswers knowledge management platform is available to more government agencies. By moving to the cloud, agencies will reduce infrastructure and operational costs, something the U.S. government is eager for them to pursue," explained Alan Demsky, Vice President of Federal Systems, RightAnswers.
Government agencies are already using the cloud-based RightAnswers Unified Knowledge Platform to improve the service they provide. RightAnswers proactively prepares government departments for change, to keep pace with agency developments and new policies and regulations.
The RightAnswers platform integrates seamlessly with their existing support systems, providing a deeper knowledge experience from the agent's desktop. Government employees and citizens can quickly find answers to their questions, reducing the number of calls to the service center and decreasing call wait times.
See our website for more information on RightAnswers solutions for the Federal Government or request a demo at http://www.rightanswers.com/request-demo/.
About RightAnswers

RightAnswers is the #1 provider of cloud-based knowledge management and web self-service for optimizing customer service and IT support. Our 500 clients around the globe use RightAnswers seamlessly integrated with their CRM, ITSM or other customer service software, to provide stellar support experiences while saving millions of dollars a year. For more information, visit http://www.rightanswers.com.