RVM Construction Appoints New Custom Home Construction Superintendent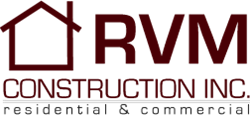 Anaheim, CA (PRWEB) November 22, 2013
RVM Construction announced today that Andrew Walshe has joined the firm to further develop their custom home division. Andrew has a wealth of industry experience in managing all aspects of the custom home building and site improvement process and excels in maintaining high quality standards, construction schedules, and controlling costs while achieving high levels of customer satisfaction.
Andrew joins RVM Construction as a custom home superintendent to continue the company's planned expansion and mandate to build fine quality custom homes in Orange County and surrounding areas. Andrew comments "I am very excited to start this new challenge and phase of my life with RVM Construction. I'm looking forward to working with the team as we build homes here in Orange County and our new development starting next year in Carlsbad. I am very fortunate to be joining such a respected company with a long history of quality home building."
Ron Vandermooren, Owner and CEO of RVM Construction said, "Andrew came to us highly recommended and his wealth of experience and industry knowledge has already made him an indispensable member of our team. We view his appointment as a sign of our commitment to being a leading builder in our area with the kind of customer service you expect when building a fine custom home. We are very fortunate to have found someone with his experience, cutting edge computer skills and integrity to fill this role. We are confident that Andrew will play a key role in our success going forward by providing high quality service for our clients."
About RVM Construction

RVM Construction is a Southern California based General Contracting firm specializing in a complete range of all types of residential and commercial construction. Before work begins each project is thoroughly analyzed with the goal to remain on budget and on schedule. RVM proactively identifies potential problems and seeks out the most effective cost-control solutions to fit project requirements.
Clients choose RVM Construction because they value honesty, integrity, and a consistent quality of workmanship. Their proven process provides highly predictable outcomes. The RVM promise is to deliver the finest quality construction within the project budget. RVM employs the best practices available in the engineering and construction industry today.
Their emphasis on quality construction has made RVM one of the most respected construction firms in Orange County.
For more information on RVM construction and a gallery of recent residential projects, visit http://www.rvmconstruction.com.
For more information contact:

Bonnie Gullickson

714-632-9420