LinkedIn Executive to Keynote First Ever TAG Social Savvy Awards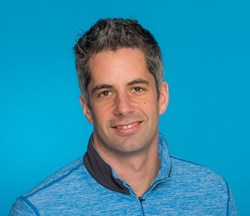 Atlanta, Georgia (PRWEB) October 28, 2013
Technology Association of Georgia in collaboration with TAG Social will be hosting the first Annual TAG Social Savvy Awards on Tuesday, November 5th at Junior Achievement's Chick-fil-A Foundation Discovery Center.
Atlanta TV and Radio Host, Conn Jackson will Emcee the event and Luke Davies, Social Selling Thought-Leader for LinkedIn will serve as the Keynote Speaker.
The TAG Social Savvy Awards celebrates Georgia's best and brightest in social media and will recognize innovators in 6 award categories:


    Best Use of Sharing in a Cluttered World    
    Best Vision for Social in Enterprise
    Best Vision for Alignment – Recruiting and Marketing
    Best Use of Social for Customer Success    
    Best Extension of Corporate into the Field
    Best Change Master – Cultural and Leadership
In addition to the awards presentations, the event will feature a Q&A Session with social media thought leaders and experts from beremedy, PGi, UPS, Intellinet, SunTrust, Cbeyond, Manhattan Associates and Rural Sourcing.
A "genius bar" powered by students from Southern Polytechnic State University (SPSU) and PGi will also be available to answer questions about social and mobile apps. The genius bar will offer information on how to set up a virtual conference/meeting, how to post videos to Instagram, use several features of LinkedIn, and more.
Learn more at: bit.ly/TAGSocialSSA13
For more information on attending or sponsoring the 2013 Tech Marketing Awards, please contact Sierra Moore at sierra(at)tagonline(dot)org.
About TAG Social

TAG Social is a society within the Technology Association of Georgia (TAG) that provides Georgia business leaders with insights, resources and the opportunity to collaborate to help harness the power of social media networks and technologies for their companies.
For more information on TAG Social, visit http://www.tagonline.org/chapters-and-societies/social/ .
Follow us on Twitter @TAGSocialBiz
About The Technology Association of Georgia (TAG)

TAG is the leading technology industry association in the state, serving more than 27,000 members through regional chapters in Metro Atlanta, Athens, Augusta, Columbus, Macon/Middle Georgia and Savannah. TAG's mission is to educate, promote, and unite Georgia's technology community to foster an innovative and connected marketplace that stimulates and enhances a tech-based economy. The association provides networking and educational programs; celebrates Georgia's technology leaders and companies; and advocates for legislative action that enhances the state's economic climate for technology.
TAG hosts over 200 events each year and serves as an umbrella organization for 33 professional societies. Additionally, the TAG Education Collaborative (TAG's charitable arm) focuses on helping science, technology, engineering and math (STEM) education initiatives thrive.
For more information visit the TAG website at http://www.tagonline.org or TAG's community website at http://www.TAGthink.com.
To learn about the TAG-Ed Collaborative visit http://www.tagedonline.org/.