IT Company Searchen Networks Announces Webmaster Service for Small Business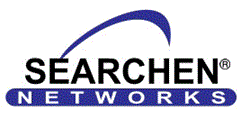 Long Island, NY (PRWEB) September 05, 2013
Searchen Networks Inc., an Internet advertising company based on Long Island, N.Y., has announced a new 'Webmaster Service' which includes multiple aspects of website management, development and search engine optimization (SEO) into an exclusive single source solution.
"If your web site lacks basic and fundamental appeal to the consumer it's nearly as bad as not having a web site at all," said John Colascione, Chief Executive Officer of Searchen Networks Inc. "In today's economy, that is a position which most businesses just cannot afford or allow themselves to be in," he added.
The new Webmaster Services allows businesses who cannot afford to commit to a full time in-house webmaster the opportunity to rely on a web management company backed with knowledgeable experts at one affordable predetermined monthly fee. A la carte services are also available for as little as $ 49.95 per half hour.
Services include access and availability of specialists in Internet marketing, PHP programming, MySQL databases, domain names, server administration including control panels such as Plesk and Cpanel, as well as graphic designers.
About SEARCHEN NETWORKS®

Searchen Networks ® is a pioneer in search engine marketing. The SEARCHEN® mission is, and has always been, to provide services poised at increasing a company's overall visibility on the Internet. Providing customers around the world with Internet domain names (web addresses), web hosting, SSL certificates and more, Searchen Networks ® services its own network of media properties and provides expert Internet consulting to a select group of clients throughout the United States.
For more information, please visit: https://www.searchen.com/webmaster-services/.