Calico: A New Player in the Anti-Aging Community Article Released Today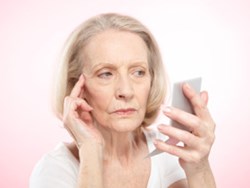 (PRWEB) October 23, 2013
Extending the human life span is a goal as old as science itself, and now there's a new player in the game: Calico. In September 2013, Google's Larry Page announced the tech giant's investment in a brand new health and wellness initiative called Calico, short for California Life Company. Calico's focus? Taking on the health issues associated with age-related diseases — and challenging the aging process itself.
Headed by former Genentech CEO and current Apple chairman Arthur Levinson, Calico represents a collaborative relationship calico between cutting-edge digital technology, genomics, medical research and big data, a marriage that Forbe's John Nosta describes as "hyper-life." When announcing Google's investment, Page stated that the project's goal was, in part, to improve millions of lives by ameliorating the effects of illness and aging though, in Page's words, "moonshot thinking around healthcare and biotechnology."
With this leap into the anti-aging area, Google and Calico join the ranks of other notable organizations that have been revolutionizing aging and longevity science, such as the non-profit SENS Research Foundation and the Methuselah Foundation, both funded in part by Paypal co-founder Peter Thiel and Arizona entrepreneur Jason Hope. In an op-ed for TIME Magazine, Aubrey de Grey — biomedical gerontologist and Chief Science Officer of the SENS Research Foundation – was optimistic about Calico, stating that the new venture "is not the end, nor even the beginning of the end, but it is, perhaps, the end of the beginning."
To read the full article, please visit http://growhealth.org/calico-new-player-anti-aging-community/.