BaoYan Launches New Line of Stainless Steel Men's Chain Necklaces for October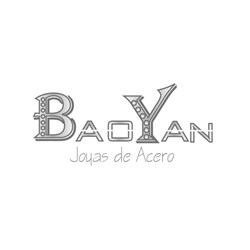 China (PRWEB) November 21, 2013
BaoYan recently announced its new line of stylish, highly polished and lightweight steel men's chain necklaces. The new line includes more than 25 designer chain necklaces that wear a starting price tag of $ 1.70. The leading stainless steel jewelry maker released its new products for the month of October, and it aims to add more variety in coming months.
Stainless steel jewelries have always been in vogue when it comes to accessories for men. For several decades, men have been purchasing different types of stainless steel jewelry items such as bracelets, chains, earrings and much more. BaoYan, one of the leading stainless steel jewelry makers from China, recently released its new line of chain necklaces for men that are offered with a starting price of $ 1.70.
There are more than 25 items included in the new line, which was released by BaoYan for the month of October. In forthcoming months, the company will be adding more items to its inventory, thus offering more variety to its customers. BaoYan also sells wholesale jewelry to various retailers across Latin American countries like Argentina, Peru, Chile, Colombia, Mexico, and Venezuela.
Talking about the new product releases, one of the marketing heads of the company said – "With our new range of stainless steel necklaces we aim to attract younger buyers from all backgrounds. We intend to break the myth that only a certain class of men like accessorizing themselves and we hope to do so by offering a stylish range of products that go with personality of one and everyone, irrespective of what they do and where they come from."
Talking about their in-house jewelry designer team, which designs all the stainless steel necklaces and pendants, one of the company heads said, "We have our own designer team, which can draw and design jewelry on computer. We currently have over 2000 pieces of stylish stainless steel jewelry, as we keep rolling out new designs each month."
By logging on to stainlesssteeljeweler.com interested buyers can purchase stainless steel pendants, chains, bracelets, necklaces, rings, earrings, and much more.
About the Company

BaoYan Jewelry is a professional China-based jewelry maker, which supplies stainless steel made jewelries to individual buyers, wholesalers, and retailers. The company has an in house designer team, which designs most of their jewelry on computers. At present BaoYan has an inventory of over 2000 pieces of stainless steel jewelry.
To know more about BaoYan, log on to http://www.stainlesssteeljeweler.com
Contact Person – Joanna ,Sales Manager

Compoany – BaoYan Jewelry Co.,Ltd

Phone – 8602081020932

Email -sales(at)stainlesssteeljeweler(dot)com

Address – Rm2412 Longjin Plaza No.777, Longjin East Rd liwan, District Guangzhou, 510140 – China

Post Code – 510140