WorldCom Online Marketing Partners with Flagship One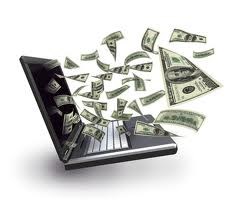 Clark, Philippines (PRWEB) August 25, 2013
WorldCom online Marketing is poised to create millions of online web stores while using what Google designed as a new method for websites in order to structure data so that its crawler can better pull information to their stores. This is a tremendous strategy, as WorldCom is building 50 Cyber centers with more than 50,000,000 million online stores with a monstrous 10 million products for sale.
The vision and purpose of WorldCom online Marketing is to become one of the largest online malls on the World Wide Web for the purpose of generating revenues through advertising and product sales. WorldCom web stores will develop a community via millions of web stores offering millions of value-based products that include visual Videos, content information, articles, and testimonials.
Today companies like Google, Bing, Yahoo, Ask, AOL, have more than 3 billion unique monthly visitors to their sites. WorldComs concept is to get those visitors to view and go to their web stores in order that the buyer receives the exact products they want while WorldComs staff of 2500 people keeps those stores listed on the top of every search engine.
Google started collecting data by providing ways for website owners to structure their information so that it can be easily read by a computer. Google's plans revolve around metadata (literally, special data encoded in the page) that will allow it to access more rich data about a topic, including hours of business, names of products, and virtually anything else that you can think of. WorldCom will see better search rankings because they will use document information using this new format.