VISI Inc. Achieves a Microsoft Gold Hosting Competency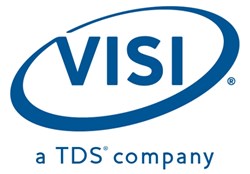 EDEN PRAIRIE, Minn. (PRWEB) August 20, 2013
VISI Inc., a premier provider of data center solutions, today announced it has attained a Microsoft Gold Hosting competency. This achievement demonstrates VISIs best-in-class ability and commitment to meet Microsoft Corp. customers evolving needs in todays dynamic business environment and distinguishing itself within the top one percent of Microsofts partner ecosystem.
This Microsoft Gold Hosting competency showcases our expertise and commitment to todays technology market, said Terry Swanson, CEO of VISI. It also demonstrates our deep knowledge of Microsoft and their products. We plan to use this comprehension and commitment to accelerate our customers success and will continue serving as technology advisors for their business demands.
To earn a Microsoft Gold competency, partners must successfully complete Microsoft exams to demonstrate their level of technical expertise. Companies must also submit customer references which detail successful projects, perform yearly customer satisfaction surveys and meet revenue commitments.
Through achievement of this competency, VISI will leverage their knowledge and provide support to customers using many of the colocation and managed services solutions in their world class data centers. This achievement demonstrates VISIs commitment to staying current with the latest applications and systems used by their customers. For many customers, VISI is their outsourced IT provider, enabling them to focus on their core business competencies and their customers.
By achieving a gold competency, partners have demonstrated the highest, most consistent capability and commitment to the latest Microsoft technology, said Jon Roskill, corporate vice president, Worldwide Partner Group at Microsoft Corp. These partners have a deep expertise that puts them in the top one percent of our partner ecosystem, and their proficiency will help customers drive innovative solutions on the latest Microsoft technology.
Attaining the Microsoft Gold Hosting competency is exclusively for partners, such as VISI, who specialize in hosting solutions and maintain their own data centers, providing agreed-upon service levels and customized hosted offerings and consulting for common customer scenarios. Equipped with exclusive training, the latest software and support, partners help customers offset the cost of maintaining critical business applications with scalable hosting solutions.
VISI offers a comprehensive suite of products and services, including: colocation, managed services, hosted services, and ReliaCloud cloud computing infrastructure for small- to enterprise-sized businesses throughout the Midwest. VISI, along with sister companies Vital Support Systems and OneNeck