Trax Technology Solutions Closes Successful Round-A Investment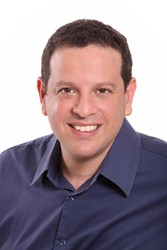 Singapore (PRWEB) August 06, 2013
Trax Technology Solutions Pte Ltd., a leading provider of in-store auditing and shelf monitoring solutions for the fast moving consumer goods industry (FMCG), announced that it has finalized an A round financing agreement with one of Singapore's largest private equity funds. The terms of the agreement describe an immediate cash infusion of US$ 6.6 Million, with an option for an additional US$ 15 Million (approximately) available over the next 18 months. This funding will enable Trax to accelerate its current rapid growth rate and further enhance its leading edge solutions.
In addition, the private equity fund will nominate a member to the Trax' Board of Directors and will take an active, strategic role in shaping Trax' future as global corporation. "This is a huge vote of confidence in our leadership position in our market, our innovative proprietary technologies and our management team. The influx of funds will enable the company to accommodate the huge demand it is experiencing to serve new markets and territories, as well as to continue to invest in the research needed to sustain our leadership position," said Joel Bar-El, Trax CEO.
In-store auditing and shelf monitoring solutions are not new. The vast majority of FMCG companies conduct some form of monitoring, whether utilizing their own sales force or a third party. However, the Trax solution is a game changer. No more time "wasted" on the manual auditing procedures, no more back office time required to compile the results and no more delay between auditing and results.
Sales personnel armed with mobile devices quickly photograph the shelves and upload pictures to Trax' servers in the "cloud". There SKUs are identified and data analyzed. Within minutes, sales personnel receive live reports for action to be taken immediately while in store. Data is also transferred to HQ for further analysis, supervision and control. Trax systems provide immediate feedback on out-of-stocks, distribution, assortment, share of shelf, competition analysis, POS materials, exhibitions and more.
In the last year, the company has partnered globally on full scale production projects with several prominent tier-1 manufacturers. Trax solutions capture, analyze and report on over a million shelf images monthly in 14 countries across 4 continents.
About Trax Technology Solutions

Trax Technology Solutions (http://www.trax-tech.com) was founded in 2010 with the goal of providing leading manufacturers and retailers with tailor-made technology solutions to maximize the potential of retail operations. Utilizing proprietary image recognition technologies, Trax provides its partners with real-time in-store data more accurately, efficiently and cost effectively than ever before. Headquartered in Singapore, today the company employs over 200 employees, with offices in APAC, Australia, Europe, USA and Latin America. The company's R&D center is located in Israel.
Trax products and services provide real time, in-store decision making tools which have been proven to increase sales efficiency, discover untapped opportunities and increase sales revenue. Trax' reporting tools enable sales and marketing managers to, among other things, optimize category planning, monitor shelf compliance and optimize sales force productivity.
Contact: