Todays Growing Need for Animators in the Gaming Industry Opens Up Many Job Opportunities for Animation Students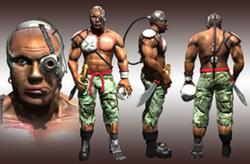 (PRWEB) June 21, 2013
In todays job market it can be difficult to find a position within the arts and design sector.
However, the current need for animators in the gaming industry is on the rise which provides many opportunities for those in an animation program. Centre for Arts and Technology's 2D and 3D Animation programs can help those looking to break into the animation world by teaching them the essential traits and skills required in the animation industry.
The gaming world is constantly changing from 2D pixelated animation to high definition graphics and 3D animation, its hard to believe that the gaming world started out with putting a quarter into an arcade machine.
Now, the animation and actual game play in the gaming world has become very complex. World of Warcraft, a RPG (role playing game), revolutionized the standards for animation in games as well as the difficulty of play. This game was one of the first that used an online system of play and had top of the line graphics never before seen in the gaming world. With the push from World of Warcraft, more games came into the world as online based and used high definition 3D animation. Many of these games include The Sims 3, Star Craft 2 and Cid Myers later Civilization games. Gaming has progressed so much that players go to international gaming competitions for specific games, such as Star Craft 2, and compete for 1st place to receive $ 50,000 in prize money.
The gaming industry is continuously getting larger and the need for animators in this industry is at an all-time high. In Canada especially, the gaming world is booming. Canada has come out with some of the most popular games of 2012 including, Mass Effects 3, Far Cry 3, Assassins Creed 3, and Sleeping Dogs. A major Canadian company producing games is Ubisoft Montreal, which creates the Assassins Creed franchise and the Far Cry series. With this need for more animation experts, the industry is calling for trained professionals to take on the daunting task, and where better to be trained than at an animation school.
Centre for Arts and Technology offers 2D Animation & Digital Art or 3D Animation for Game, Film & Visual Effects at our Kelowna, Fredericton and Halifax campuses.
With the gaming boom in Canada, now is the best time to take that next step into the future!