Specialist Retailer Yukka Announces New Stock from InnerCity Clothing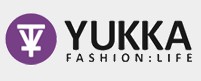 (PRWEB UK) 24 June 2013
Now a grand ten years old, veteran urban clothing specialist Yukka continues to bring underground fashionistas the hottest steals on the marketplace with an exciting range of cutting-edge stock from trendy up and comer InnerCity Clothing.
The Bournemouth based brainchild of the man behind Criminal Clothing brand Wayne Collins and talented fashion graphic designer Ben Cuervo, InnerCity Clothing has been causing a stir since its first line launched in 2010.
Their high-end creations range from T-shirts, vests, button shirts, hoods and sweat shirts to shorts, denim jeans and jackets all feature the quality, originality and graphic design flair that any discerning streetwear enthusiast with their finger on the underground pulse would consider a must-have.
There are two main sides to the InnerCity Clothing brand – the old-school vintage range (also called INC81) with a cool 80s and 90s hip hop theme, plus cutting-edge streetwear tees of the highest quality and emblazoned with some of the hottest, wittiest graphic art seen to date.
In an interview with Threefoldmedia, Ben was asked: Given the large number of streetwear brands available to UK consumers, what do you feel sets you apart from the rest?
His response clarifies what makes InnerCity Clothing stand out from the crowd: I think that us just doing what we like and making the best product we can is what set us apart. Were not churning out stuff for profit; were doing what we love. Every tee, hood or whatever took me hours and all my thought and passion.
Ben added: All the big brands hire freelancers – how can you design for one brand and yet design for three more at the same time? Thats why their product is all the same – I live what I design and wear my own designs every day so I have to be proud and believe in what I do.
Without a doubt, InnerCity Clothing reflects the heartbeat of the urban underground, with all the exciting raw energy that any major city brings to mind. The brand aims to always stay ahead of current trends and offer high-end streetwear fashion that people want to aspire to. This formula has resulted in a rock trajectory of success that even the founders were amazed by – in just two seasons, InnerCity Clothing went from a fresh new start up to one of the fastest selling UK brands, with shops in France, Spain and Ibiza.
Yukka is one of the premier UK online retailers of InnerCity Clothing. Currently, they have a hot new stock offering, plus some discounted items that discerning shoppers will want to snap up. Examples include the stylish black Time Hoody, the subtly edgy white Charlie T-shirt, the vintage leopard print Big Cat vest, the trendy black Bling Ting Shorts and that Big Picture Fitted Shirt worn by celebrities of late. All are newly arrived and selling at a 15% Off bargain price.
Founder of streetwear specialist Yukka, Robby Sur, commented on their latest stock: InnerCity Clothing is definitely one of the hottest UK urban fashion brands out there, and since our discerning customers rely on us to bring them the latest and best at excellent prices, were certain our new merchandise will get the nod of approval.
Related Graphic Press Releases