Sonoport Unveils Sound-as-a-Service for Mobile Apps, Web, Advertising and Smart Displays, in Partnership with Buddy.com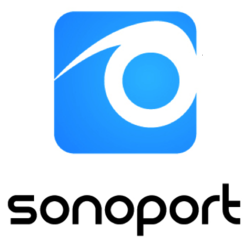 Seattle, WA and Singapore (PRWEB) June 14, 2013
Today, Sonoport (Asia) Pte Ltd, a leading dynamic sound technology provider for interactive applications, announced the first Sound-as-a-Service solution to bring interactive sound to mobile apps, web ads and smart displays. In partnership with Buddy Platform, Inc., the service is available via Buddy.coms Sound as a Service API set on http://www.buddy.com. The API provides developers access to over 20,000 professionally produced, royalty-free sound effects.
Sound-as-a-Service is a new category that will optimize media campaigns based on sound. By providing the sound files as a web API, Sonoport and Buddy are enabling creative developers to easily audition and add sounds to their projects, eliminating the cumbersome searching and purchasing of each sound file before integrating with a visual element. When combined with Sonoports dynamic sound tools, extensive sound design capabilities previously available only to large game or film studios are now within reach of all developers, enabling them to create great sound experiences and drive consumer engagement.
Sonoport CEO and co-founder, Fredrik Brostrom, said, We see an imminent industry transition centered on sound. The past decade has seen the transformation of visuals – from text to static images to fully rendered, interactive 3D graphics on the web and mobile. We believe the same transition is about to happen for sound and, by powering Sound-as-a-Service, Sonoport is uniquely positioned to enable entire digital interactive market verticals to take advantage of the massively enhanced experience that sound provides.
Buddy is a leading backend-as-a-service (BaaS) mobile app analytics provider, with over 15,000 developers and more than 16,500 applications built on its platform. Buddy.com CEO and co-founder, David McLauchlan said, Were thrilled to be releasing Sound-as-a-Service with Sonoport today, as a key component of our platform to enable developers to create great experiences in mobile apps. We look forward to driving increased user engagement in apps, and to providing publishers and advertisers with much richer analytics and engagement data.
To bring Sound-as-a-Service to market, Sonoport is creating an ecosystem of partners, including leading digital agencies such as BLKBX Creative Group based in Hollywood, CA.
BLXBX recognizes the unique technology that Sonoports Sound-as-a-Service offering brings to the digital media landscape. It is a key enabler in the next generation of online marketing for the entertainment community, said Frank Donner, President of BLKBX and Academy Award Nominated Producer.
About Sonoport:

Sonoport (Asia) Pte Ltd is a Singapore based provider of sound technology to revolutionize the interactive experience across mass-market digital applications including mobile apps, ads, web and smart displays, across all platforms. Digital applications powered by Sonoport feature a richer experience leading to greater user engagement and significantly higher ROI for app developers, marketers and advertisers. For more information, visit http://www.sonoport.com.
About Buddy.com:

Buddy Platform, Inc. is a Seattle-based provider of technology to power, optimize, and measure cloud-connected apps on all platforms including iOS, Windows Phone, Android, SmartTVs, Facebook, HTML5, Windows 8, and other connected device platforms. For apps powered by Buddy.com, the company curates metrics used to track mobile engagement, providing rich analytics to marketers, publishers, and advertisers. For more information, visit http://www.buddy.com.
Press Contact: press[at]sonoport[dot]com