Raima to Preview RDM Embedded 10.0, the Upcoming Release of Their Popular Embedded Database, at ESC Silicon Valley 2010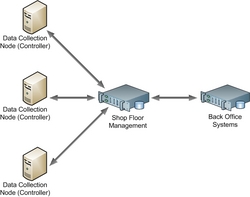 Seattle, WA (PRWEB) April 16, 2010
Raima, a Birdstep Technology Company (OSE: BIRD), which offers state-of-the-art embedded database and dataflow technologies, today announced that they will be giving a preview of the next version of RDM Embedded, expected to be released in June, at this years ESC Silicon Valley 2010. They will also be showing their dataFlow technology demo which they have extended to include the MontaVista Linux 6 platform. The show held in the McEnery Convention Center in San Jose California runs from April 26th through April 29th. Raima/Birdstep can be found in booth number 2106.
"We are very excited about the upcoming release of our popular embedded database, RDM Embedded commented Steinar Sande, CEO." "Our engineers have completed a significant redesign of the database engine. The new engine can now take full advantage of todays multicore processors. Where RDM Embedded was fast before it is now, in some cases, as much as 300% faster. In addition, horizontal scaling has been dramatically improved to take full advantage of hardware (i.e. disk drives, flash memory, RAM, etc.) which might later be added to the system."
Raima will also be showing their dataflow demo in their booth. New to the demo is the addition of a singleboard computer running RDM Embedded on the MontaVista Linux 6 operating system.
Raimas RDMe dataFlow technology is a direct response to todays embedded system developers continue to face the difficult problem of efficiently storing and managing large amounts of data on resource-constrained devices. These single computer resource constraint devices range anything from sensors and robots on the shop floor to flight data systems deployed on fighter jets. Adding to this problem is the growing need of business intelligence and enterprise systems to gain access to the data now captured and stored on these devices. More often these days the requirement is to access data in real-time or near real-time. This live demo demonstrates how the RDMe dataFlow technology can be used to move data from one device to aggregation points, business intelligence systems and/or distributing the data to additional devices.
"What is really exciting is RDMe dataFlow engines ability to not only move data between instances of RDM Embedded and RDM Server but also its unique ability to move data to other non Raima database systems technologies such as Oracle