Property Lines PL Direct Posts Commercial Real Estate Brokers Listings on Their Websites with Customizable Reports for Clients and Customers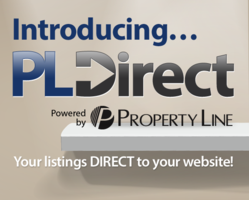 Las Vegas, NV (PRWEB) June 25, 2013
Property Line International, Inc., the Las Vegas-based online national commercial real estate listing and marketing resource, announced today that its technical division has completed and implemented a selection of report styles that enhance its PL Direct service. The PL Direct service allows commercial real estate companies to display their company-branded listings on their own websites in real time. The new report choices include Individual Listing Detail Reports, Map Plotting Reports and Multiple Property Compare and Contrast Reports. All reports can be customized by the broker for his clients and customers. The new Property Line PL Direct service is available effective June 24, 2013.
The Property Line graphic artists responsible for the PL Direct report project indicated that these new reports are just the beginning of many more report choices to come for our commercial real estate broker membership. The teams lead developer emphasized the importance of a strong internet presence for brokers marketing commercial property saying, "Its a competitive world out there. Clients who entrust brokers with marketing their properties expect the best. Property Lines PL Direct service is just that – the best. And weve made it effortless but affordable for them.
Property Lines PL Direct service was developed with state-of-the-art technology to display Commercial Real Estate agents listings, photos and floor plans on their own websites automatically. Commercial brokers and marketing executives have reported that making the agents listings more keyword searchable on Google and other publicly used search engines through PL Direct has expanded their marketing reach.
Keeping their listings and photos current on their websites with PL Direct is one less thing our commercial brokers have to worry about, said Jane Memmer, Property Lines CEO. The new reports are an outstanding addition to PL Direct. Were very proud of the entire project. PL Direct is fast, reliable and, almost most importantly, it is AFFORDABLE." Commercial brokers deserve a cost-effective solution. Property Line is pleased to provide it for them.
About Property Line International, Inc.
Established in 1993 by Jane and Harold Memmer, Property Line is a commercial real estate listing service that offers listing, searching and report capabilities for its commercial broker members, as well as innovative push marketing products that help agents and brokers close the deal in a more efficient manner. With a national database of listings updated daily, members depend on the website to list, search, and market inventories. Property Lines database site at http://propertyline.com offers its CRE members unlimited seaching, unlimited listings, and unlimited attachments. Bulk uploading of listings is free of charge. Property Lines PL Direct service automatically displays commercial listings directly on brokers own websites with printable, customizable reports for their clients and customers.