Omaha SEO Marketing Company and Integrated Digital Media Firm Produces An Article Called Shape Shifting Stratagem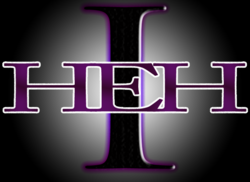 Omaha, NE (PRWEB) July 01, 2013
Omaha SEO marketing company Intellectual Expansionist Marketing is generating a huge buzz in Omaha, NE. Owned and operated by digital content strategist Hopeton Hewett Intellectual Expansionist Marketing has become a popular place to learn the secrets of online business. Established this year between the months of February and March Intellectual Expansionist Marketing is still in its infant stage but through the genius of its owner crafting their publicity campaign the company is slowly but sure developing its presence in the city of Omaha, NE. Offering the public services such as:
Graphic Design

Search Engine Marketing

SEO

Website Design and E-commerce

Video Marketing

Article Marketing

Digital Content Strategy

Multimedia Marketing

Social Media
With a very determined owner Intellectual Expansionist Marketing is constant expanding its services while offering useful content to the DIY online marketer. The company's owner is doing some amazing things in Omaha, NE becoming the city's first food publicist to help restaurants in the area get more exposure. Mr. Hewett visits eateries on a regular basis to write articles about food and also taking pictures to give the public a customer perspective. Mr. Hewett hopes that the articles that he writes will help entice more customers to visit the restaurant that he's blogging about.
Mr. Hewett is also the author of SEO Ground Strategy 101- The War by Digital Content Strategy. This is his personal blog where he divulges the secrets of online marketing and SEO. Making clear and concise arguments and giving the public the actual secrets of SEO, digital content strategy and online marketing while still targeting keywords with his blog post.
Recently Mr. Hewett has produced a blog post called the Shape Shifting Stratagem. This post was written from the heart of digital content strategist Hopeton Hewett hoping to improve the fortune and determination of its readers. Knowing that it's hard to become every thing needed to succeed Mr. Hewett hopes that the Shape Shifting Stratagem will provide readers with motivation and guidance. In the Shape Shifiting Stratagem post Mr. Hewett describes that in order to reach greatness a person must learn to adapt and become whatever is necessary to succeed. He also mentions that "We are not meant to be individual people but to be like all individuals in one person" leading to the fact that adaption is the only way to accomplish this. Mr. Hewett encourages all of the readers of this article to apply the tactics mentioned in the Shape Shifting Stratagem to their lives and bear the fruit of hardships that manifest improvement. The owner of Intellectual Expansionist Marketing also would like the public to post their comments to his blog so he can interact with readers and get feedback.
About Intellectual Expansionist Marketing and Advertising:
Owned by professional multimedia marketer Hopeton Hewett Intellectual Expansionist Marketing and Advertising is an online promotional service, providing SEO, SEM, digital advertising and online marketing to their clients that generate real results.
Contact: Hopeton Hewett

Phone: 1-402-547-7883