Nationwide Car Wraps Manufacturer, JMR Graphics, Comments on New Corona Manhattan Billboard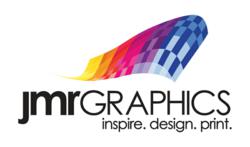 Central Islip, NY (PRWEB) June 17, 2013
On June 17, nationwide car wraps manufacturer, comments on the new Corona Extra billboard, Luna Corona, located at 15th Street and 9th Avenue in New York City.
According to an article on Adweek.com, Corona and ad agency Cramer-Krasselt designed a billboard in New York City which on certain nights of the month, from a certain angle makes the waxing crescent moon look like a slice of lime resting in a Corona bottle atop the lit billboard of a Corona Extra bottle.
Corona and its ad agency worked together with top astronomers, universities and planetariums to get the placement right.
Mike OGara, an astronomer, explains what went into the planning of this creative billboard. The feasibility of actually catching the moon in the shape of a lime and lining it up in the bottle can happen if all of the cogs fit into place. In order for you to gauge that curve correctly, you got to do it right because any miscalculations is going to be apparent.
He went on to say, The important thing is Will you be able to get that moment? And thats going to be pretty exciting to see.
TJ Pannelll, representative from JMR Graphics, a nationwide trailer wraps manufacturer, believes this was an ingenious move by Corona. Not only are they displaying their brands identity on a huge, lit billboard in the biggest city in the world but they are doing it in a way that is completely unconventional. People want to see if their efforts will be a success. The amount of Corona buzz and awareness right now is great for their brand.
JMR Graphics is an award winning Nationwide 3M Certified Manufacturer of Graphics for over a quarter of a century. We specialize in branding companies through Fleet Graphics, Vehicle Wraps, Architectural Wall Graphics, Promotional Window Clings, Floor Graphics, Event Signage and much more. We offer a variety of 3M Graphics Films, which are specially designed for most surfaces that require a changeable, short and long-term application. Our exceptional Turn Key Service is backed with a 3M MCS Warranty to give you peace of mind when you need optimum performance for the intended life of your graphics. With our state-of-the-art, cutting-edge facility we inspire our clients by providing creative design, custom-printed graphics and handle a network of nationwide installers. JMR Graphics provides expert capabilities and capacities needed to meet any graphic challenge.
#####
Related Graphic Press Releases