NationalBusinessCapital.com Launches New Website by Digital Agency Active Web Group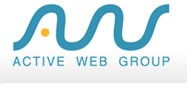 Hauppauge, NY (PRWEB) July 15, 2013
National Business Capital, the leading nationwide alternative to traditional financial institutions, has recently debuted its new online image, nationalbusinesscapital.com, created by the digital agency Active Web Group of Hauppauge, NY. National Business Capital turned to Active Web to design and build the companys website to assist NBC to realize its online business goals. The result is an easy to access, navigate and utilize site enabling visitors to learn about the companys services and apply directly online or call for further assistance. The site is also designed to increase National Business Capitals brand awareness for nationalbusinesscapital.com.
We developed a mutual respect for each others business ethic while working with AWG to create our website, states Joseph A. Camberato, Managing Partner, National Business Capital. We recommend AWG to our clients to assist them as they have National Business Capital to gain and retain their online market share, Camberato notes.
Active Web Group appreciates the confidence National Business Capital has placed in our team to understand their industry and to implement their new online presence aimed at achieving and exceeding their business goals, states Patrick Norton, Vice President & Director of Business Development Active Web Group, Inc. It is gratifying for us to work with a client who grasps the value of our customized website design initiatives, thereby setting the stage for an optimal outcome, he concludes.
National Business Capital offers working capital financing to all types of businesses of all sizes, from start-ups to well-established firms including those with less than favorable credit histories or no collateral. The company is known for not requiring fees upfront, offers loan approvals within 24 hours and funding within days not weeks as is the industry standard. An application takes just a few two minutes to complete.
About National Business Capital:
National Business Capital is one of the nations well known sources for business financing. It is a niche company with many years of experience in the business finance industry. NBC's goal is to complete the clients financing needs quickly and efficiently without the difficulties often encountered during the loan process at traditional banks. National Business Capital is highly experienced in assisting many different types of businesses regardless of their credit background.

National Business Capitals approval process is not based on just an applicants credit score.
NBC evaluates the whole picture and use realistic underwriting practices. The slogan underscores the firms intent to assist business owners to take their enterprise to the next level: Business is Built on Relationships We look forward to Starting a Relationship with You.
About Active Web Group, Inc.
Active Web Group is an industry leader known for its highly effective, optimization campaigns. A full-service agency, Active Web Group, in addition to Website Redesign and tandem with crafting successful SEO strategies, AWG also has extensive experience in high Google placement, Programming (all proficiencies including php, asp and asp.net), Email Marketing, Website Content Development, Graphic Design, E-Commerce, Magento Ecommerce, WordPress Ecommerce, Mobile sites, custom solutions and Pay-Per-Click Marketing.
Related Graphic Press Releases