MOB Advocacy Meets with Nations State Legislators at Annual Legislative Summit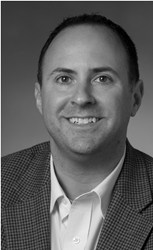 Atlanta, GA (PRWEB) August 12, 2013
MOB Advocacy will participate in the National Conference of State Legislatures (NCSL) Legislative Summit, the largest gathering of state legislators and staff in the country. This years theme is Strong States, Strong Nation. The meeting takes place August 12 – 15 at the Georgia World Congress Center. Michael OBrien, founder and principal of MOB Advocacy will represent clients at meetings with state legislators and staff, coalition partners and potential customers.
MOB Advocacys clients are making our states and our nation strong by addressing many of the challenges facing our country. Their clients work on issues related to education, healthcare, water and other environmental concerns, cyber and physical security, or veterans issues. Our clients are showing how small businesses and startups are leading by bringing solutions to the marketplace and to state and local governments.
I started this firm because I noticed the lack at representation of and participation by startups and small businesses at NCSL meetings and other groups like them. Startups and small businesses may lack the resources to participate in NCSL, but their voices deserve to be heard. said Michael OBrien. MOB Advocacy makes sure our clients voices are heard loud and clear.
Among the clients that MOB Advocacy will represent at NCSL is BillTrack50, which is exhibiting at the meeting. MOB Advocacy has been partnered with the start-up state and federal legislative tracking service since it launched in 2012. We are very proud of our partnership with BillTrack50. I believe it is by far the best service of its kind available. We not only promote it, but also use it to serve our clients, said Michael. And most importantly, our clients love it.
Please visit BillTrack50 and MOB Advocacy both 913 of the Exhibit Hall.
About MOB Advocacy:
MOB Advocacy is a full-service, multi-state government relations firm located in Fairfax City, Virginia. Founded in 2012, MOB Advocacy has quickly become a recognized leader in state and local government relations.
MOB Advocacy's clients range from established corporations, tech start-ups, nationally recognized non-profits and advocacy groups. Our clients chose MOB Advocacy because we offer the full range of solutions of a large government relations firm with the personal service of a boutique firm. MOB Advocacy helps its clients to navigate the complex world of state and local legislative and regulatory affairs, procurement bureaucracy and appropriations processes to achieve organizational goals. For more information, please visit http://www.mob-advocacy.com.
More Tech Press Releases