MediaJobs.com Reveals Recent Shift to Online Video Campaigns with Success of Denver-Based Advertising Start-Up Altitude Digital Partners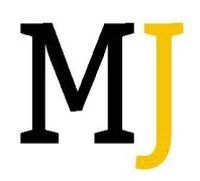 New York, NY (PRWEB) August 19, 2013
Digital video ad spending has skyrocketed in recent years and continues to grow at a rapid pace. According to eMarketer, video ads accounted for 7.9% of total advertising spending in 2012 and in four years it is predicted to increase to 14.5% of all advertising spending. In the article, The Rise and Rise of Denver-based Advertising Start-up Altitude Digital Partners, MediaJobs.com analyzes what the amazing success of Altitude Digital Partners will mean for the digital advertising industry and those seeking digital marketing jobs in the industry.
The article reveals how this brand new online display and video ad tech firm has managed to stay in front of recent industry trends – including the shift to online video – and managed to beat other advertising firms to the punch by providing a new product that advertisers are clamoring for. Readers will also learn how Altitude Digital Partners unique platform is able to make a connection between publishers and advertisers and make the entire process simple and streamlined. Readers will become informed as to exactly how the company was founded, how the founders discovered an untapped market and were able to start the business with basically nothing and now are able to generate $ 28 million a year in annual revenue. The article discusses how this has an effect on the digital advertising industry with the addition of 80 employees after starting with just one in an amazingly short period of time just four years.
The company, which was listed last year at number 54 on the list of fastest growing U.S. companies by 500 Inc., can educate many digital marketers by giving them a lesson on how to stay on top of industry trends, target a specific demographic, offer something new and innovative and tap into a completely untapped market.
The digital marketing industry continues to grow and chance at a spectacular pace and those seeking digital media jobs need to be educated and up-to-date on the current news and trends. These changes are of significant importance to those currently in the job market. In order to stand out from the crowd, job-seekers need stay on top of what is happening in order to achieve success in this industry. MediaJobs.com presents news coupled with insights such as these to arm strategic job seekers with the knowledge and skills that they need to succeed.
About MediaJobs: Making Your Job Search Easier by Finding the Great Companies First
MediaJobs.com is a digital news platform that combines the power of news articles with listings for media jobs to bring rich context and strategic insight to jobseekers in the media landscape. MediaJobs.com provides source insider information from the hottest media companies, top players and products worldwide.
*eMarketer: emarketer.com/coverage/advertisingmarketing
More Tech Press Releases