ITEN Launches Entrepreneur in Residence Program for St. Louis Startups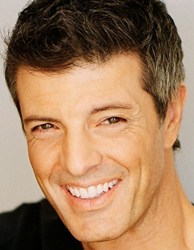 St. Louis, MO (PRWEB) August 02, 2013
ITEN, the St. Louis-based organization that provides programs, events and access to resources to accelerate early-stage tech venture success, announced today the launch of its Entrepreneur in Residence Program (EIR) for St. Louis tech startups, and named John Grispon as the organizations first EIR.
The ITEN Entrepreneur in Residence program is designed to accelerate the success of selected startups in the St. Louis region based on their potential and likelihood for success. Entrepreneurs in Residence are tech entrepreneurs with a past history of success, and are chosen to provide concentrated, hands-on coaching to individual startups. Serving as an Entrepreneur in Residence may also give participants a pathway to joining a fast-growing tech startup at the executive level.
The goal of each EIR is to help startups achieve significant milestones that include successful product launch, initial customer revenue and significant outside funding.
As the first Entrepreneur in Residence, Grispon will play an important role in shaping the program and positioning it as a valuable resource within the startup community. ITEN will build a team of EIRs who will accelerate many tech startups.
The Entrepreneur in Residence program is one of the most significant additions to our program offerings since we began more than five years ago, and we are very fortunate for the support weve received from the Missouri Technology Corporation to launch this exciting program, said Jim Brasunas, Executive Director for ITEN. We needed someone who would make an immediate impact and set a precedent, and we had a number of very qualified candidates, but we could not have asked for a better candidate than John.
Grispon has more than 25 years of experience in technology development, banking and finance, and sales and marketing, including key leadership roles in three tech startups. He is currently a Lead Mentor for the Capital Innovators Accelerator Program, and the Chief Operating Officer for Respondesign, which focuses on developing interactive health and rehab solutions. His career includes numerous stints leading growth initiatives for new and established companies. In the late 90s, Grispon led global strategy and business development for Microsofts banking and financial services team. He also led global business development for Corillian, a provider of online banking software acquired by Checkfree.
Im excited to be joining a key part of our expanding tech entrepreneur ecosystem, said Grispon. The new ITEN EIR role is additional evidence of the regions commitment to direct resources to help tech entrepreneurs thrive locally and Im delighted to be a contributor.
ITEN serves more than 220 startup ventures in the St. Louis area and involves more than 70 highly qualified volunteers. ITENs programs provide a roadmap for ventures, from concept through design, prototype, launch, revenue, funding and rapid scaling. Guidance from serial entrepreneurs, coaches, subject matter experts and community leaders help St. Louis entrepreneurs focus on the essential critical tasks of creating successful technology companies.
About ITEN
ITEN is an initiative of Innovate St. Louis, a 501(c)3 not-for-profit corporation. As a catalyst of the IT ecosystem, ITEN provides unique programs, events, and access to resources that accelerate tech venture success. ITEN's programs form a venture roadmap from concept through design, prototype, launch, revenue, funding and rapid scaling. Guidance from serial entrepreneurs, subject matter experts and important community influencers helps entrepreneurs focus on essential critical tasks and avoid wasted efforts. Access to investors, key service providers and qualified talent means lower barriers to rapid growth. Designed by entrepreneurs for entrepreneurs, requiring neither payment nor equity, ITEN is a unique community asset and a proven route to venture success. Follow ITEN on Twitter at http://www.twitter.com/itenstl.