Industry Analyst Jeff Kagan on T-Mobile USA Impressive Quarter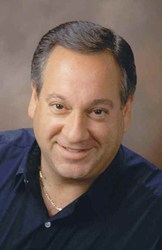 Atlanta, GA (PRWEB) August 08, 2013
T-Mobile USA reported their quarterly numbers today, as reported in Reuters, Aug 8.
Tech analyst Jeff Kagan offers comment.
This is an impressive quarter, the first in a long time. T-Mobile USA has always been, well, that quiet company in the background, owned by foreigners, who didn't seem to fully understand the US marketplace. They have gone through several CEO's and management and have still not captured the imagination. However that may be changing, says Principal analyst Jeff Kagan.
T-Mobile has just announced a very impressive quarter. Can they keep it up is the question on everyone's mind, says industry analyst Kagan.
T-Mobile's new CEO John Legere comes Global Crossing. He is a very up front, in your face CEO. Not a traditional, quiet, in the background CEO. He has brought several ideas to the market, which not only are transforming T-Mobile, but may transform segments of the entire wireless industry. If they are successful that is, says Kagan.
We'll keep our eyes on Legere and see what T-Mobile does going forward. They still have a long way to go. However so far, this quarter is impressive, says Kagan.
About Jeff Kagan
Jeff Kagan is a Technology Industry Analyst and consultant who is regularly quoted by the media over 25 years. He offers comment on wireless, telecom and tech news stories to reporters and journalists.
He is also known as a Tech Analyst, Wireless Analyst, Telecom Analyst and Principal Analyst depending on the focus of the story.
He follows wireless, telecom, Internet, cable television and IPTV. He also follows the wide consumer electronics and technology space.
Reporters: Jeff Kagan sends comments by email to reporters and the media. If you would like to be added to this email list please send request by email.
Clients: Call or email Jeff Kagan to discuss becoming a client. Kagan has worked with many companies over 25 years as consulting clients.
Contact: Jeff Kagan by email at jeff(at)jeffKAGAN(dot)com or by phone at 770-579-5810.
Visit his website: at jeffKAGAN.com to learn more and for disclosures.
Kagan is an analyst, consultant, columnist and speaker.
Twitter: @jeffkagan