Four Times the Sales Through GraphicMails Email Marketing Packages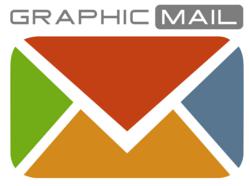 Geneva, Switzerland (PRWEB) July 11, 2013
A recent study by marketing research company Custora shows that, while social media boosts online sales, email is still the number one contributor to client acquisitions worldwide. The report shows that over the past four years, online retailers have quadrupled client acquisitions through email alone; in comparison, social media barely blipped on the radar.
GraphicMails powerful mobile and email marketing packages offer its clients access to personalized services that ideally suit the environment in which their businesses operate. Although email is the main focus of Custoras research findings, what must be mentioned is the impact of mobile on email opens. With close to 40% of emails opened on mobile devices, this portion of digital marketing is gaining increased momentum directly appealing to the hyper-connected users of today.
GraphicMail, with over a decades worth of experience in the mobile and email marketing field, is perfectly placed to offer businesses an integrated, sound approach to mobile and email marketing. With free, graphic-rich mobile sites and hundreds of templates, businesses are able to expand their communications onto the mobile arena, adding to their email marketing portfolio.
While mobile and email dominate the direct marketing field, social media is growing in competitiveness, which is why GraphicMail offers full social media integration as standard practice. Clients are able to share their marketing campaigns on social media platforms, further expanding their reach and collecting valuable information making for truly segmented future campaigns.
As email marketing continues to help businesses expand their client portfolios and touch base with a wider demographic; ESPs like GraphicMail continue to grow their service offerings and in doing so build responsive, real-time relationships with their clients.
Says Andre Strauss, GraphicMail Sales Manager: GraphicMail offers you the easiest and most effective way to get your message delivered to the right people. Our global team draws experience from within all aspects of the digital environment, and this is evident in our proven track record.