Forbes Calls On CabForward to Explain a "Cloud of Opportunity"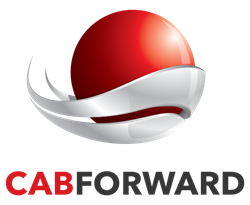 Austin, TX (PRWEB) August 01, 2013
Not so long ago, the only businesses with access to world-class software were also the wealthiest ones. Innovation required lots of cash, a luxury not afforded to most startups.
But thanks to open-source software like Ruby on Rails, cloud computing, and knowledgeable guides to help you navigate both, the barrier of entry is almost non-existent.
Lance Vaughn, Founder/CEO of CabForward an Austin-based web and mobile app development company was recently tapped by Forbes.com to explain this evolution. As he describes it, the shift to transparent, collaborative software development and affordable access to powerful computing resources isn't just about getting your ideas on the web. It's about a new environment for innovation, which helps small businesses looking to outmaneuver their competition, as well as the developers providing the custom software that makes it possible.
Maybe its more than code, maybe I want to stand up a company and provide a business service, said Vaughn in George Dearing's feature article ("Competing On The Cloud: Small Businesses Can Thrive with SaaS," Forbes.com, July 22, 2013).
Vaughn is referencing tech startup Code Climate, whose founder Bryan Helmkamp developed algorithms to grade the quality of his carefully crafted code. But once Bryan decided to make these tools available for cloud access, Code Climate was born, and he was able to leverage the cloud to turn his passion into a day job.
But the current development landscape isn't just good news for software creators and small businesses. Increasingly open communication between coders and companies like CabForward gestures toward a new movement of tech education and knowledge sharing. In other words, "Long-gone are the days when software development took place in a black box," says Dearing.
As a result, companies like Amazon are beginning to offer training packages for individuals and businesses alike. Amazon Web Services now hosts self-paced labs in conjunction with cloud platforms, which underscores the mission of companies like CabForward: to make software development a true collaboration between businesses, customers, and developers alike.
"You want to leverage as much code and software thats out there, says Vaughn on Forbes.com. Thanks to an increasingly democratic tech environment, that leverage is now possible for a lot more people.
###
To schedule an interview or to receive more information, contact Michael Kennedy at 512-693-4142 ext 1 or michael@cabforward.com. Visit cabforward.com for more information. Follow @CabForward on Twitter.
More Tech Press Releases