Fashion Retail Experts Share Tips for Finding a Buyer for Your Designer Collection in FashionMingle.net Webinar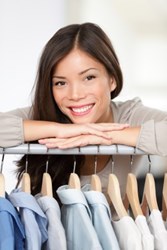 Austin, TX (PRWEB) August 12, 2013
FashionMingle.net, a networking and PR platform for fashion entrepreneurs is hosting a 3 part online webinar series Retail Success beginning Thursday, August 15th at 2PM EST. The first installment, Buying the Best, will discuss how designers should prepare their collections for a retail buyer and tips for working with boutiques and large retailers.
Featured Panelists include Mary Vallarta of FAB Counsel, Melissa McGraw of The Fashion Potential, and Deborah Main of Deborah Main Designs.
Fashion retail consultant Mary Vallarta will share tips on working with large retailers. With over 9 years of experience in the buying offices of Macys, BCBG, Metropark, & Bebe, Mary Vallarta has the insider knowledge of buying every designer needs. In January of 2012 she launched her own consulting business, FAB Counsel, to help store owners, designers, tech start-ups, and first-time entrepreneurs flourish in the retail fashion world.
Fashion designer consultant Melissa McGraw has over fifteen years of experience working in the NYC fashion industry. Melissa McGraw rose through the fashion ranks managing million dollar accounts for companies that include Calvin Klein Jeans, Cynthia Rowley, L.A.M.B. , Nicole Miller and more. In 2010 Melissa created The Fashion Potential which offers consulting services to fashion startups and will share her vast knowledge of retail buying in the upcoming webinar.
Award-winning designer Deborah Main of Deborah Main Designs has learned how to launch a designer collection and build a successful decorator pillow business.The Deborah Main Designs studio is flourishing with eight pillow collections, a constant stream of custom orders from interior designers, and a growing number of select retail stores and galleries from coast to coast. Deborah will share her insights into building a brand and working with small boutiques.
The Retail Success series is part two of the 2013 The Blueprint series produced by Jaxon Entertainment & Productions and is sponsored by Planet Fashion TV, Created Woman Magazine, and the Houston Fashion Bloggers Association. Previous intallments of The Blueprint series can be viewed on the FashionMingle.net website.
About FashionMingle.net

FashionMingle.net is a network for fashion entrepreneurs to share, discover, and mingle. The online magazine, business directory, and social network creates a platform for fashion entrepreneurs to promote their services and grow their business.