Digital Agency Rockfish Launches Digital CRM Practice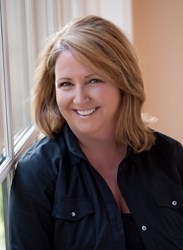 Dallas, Texas (PRWEB) September 06, 2013
Rockfish, a digital innovation partner that drives business for some of the worlds largest brands, has created a formalized digital customer relationship management (CRM) practice that aims to work with brands to monetize big data into actionable, engaging experiences for consumers.
As digital, social and mobile have evolved CRM practices, the goal is no longer simply to capture more data. Marketers must now leverage digital CRM strategies to use the right data to respond to customers in real-time via the right device with relevant content that implies a company values their business.
Traditional CRM systems focus on targeting the right customer with the right message at the right time, says Dawn Maire, Chief Strategy Officer for Rockfish. But in the era of digital and mobile marketing, CRM needs to do more than that in order to keep up with the multichannel experiences available to consumers. At Rockfish, our CRM practice builds holistic solutions for communicating to the right customer with the right message in real time on the right device.
Rockfish has built on its award-winning mobile and digital practices to offer clients a cutting-edge solution for connecting with customers in the digital landscape. The holistic practice already counts a dozen major brands as clients; they turn to Rockfish for database design and management, CRM strategies, customer analytics and choosing service providers.
By leveraging rich data sets available through social APIs and using cloud-based computing to store large amounts of new data, marketers can tap into the growing consumer data and synthesize and act on it more quickly.
We can impact decision-making in real-time because of the technologies and digital platforms we are able to tap into, says Maire.
Leaders in the new Rockfish digital CRM practice include: