Crea7ive Web Design Named Third Best 3D Web Design Company by bestwebdesignagencies.com for July 2013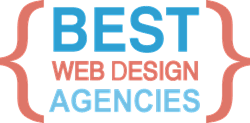 (PRWEB) July 06, 2013
The independent authority on web design and development, bestwebdesignagencies.com, has named Crea7ive Web Design the third best 3D web design company for the month of July 2013. The rankings consist of the ten best companies offering a third dimensional website design service which focuses on state-of-the-art graphics featuring a more modern look and feel. The list is revised each month based on the latest research conducted by the independent research team.
Crea7ive Web Design produces interactive websites with jaw dropping visuals with a variety of 3D graphic production services. Their online solutions range between professional brand development to custom web design and development services to assist businesses in all facets of their online presence. Crea7ive also assists online businesses in the eCommerce space in achieving more sales and a better online presence.
The rankings of the best 3D web design companies are produced each month through a proprietary evaluation process. Competing 3D web design companies are evaluated and ranked each month in order to determine which companies produce the best overall service based on their key strengths and competitive advantages. Five areas of evaluation are used to benchmark competing 3D web design services in areas including project analysis, animation, rendering, design quality, and implementation.
To perform a more thorough examination of the companies included in the evaluations the independent research team also contacts customer references. Customer references are asked a variety of questions regarding their experiences with the 3D web design vendor they have used. Questions often delve into the communication practices of each agency, the amount of time it takes to produce the finalized design, and how the design work has affected their business. In addition clients often times contact bestwebdesignagencies.com directly through the commendations and complaints on the website.
Crea7ive Web Design has been named the third best 3D web design in the bestwebdesignagencies.com meticulous evaluation process due to their strong performance across five areas of evaluation, an in-depth analysis of their services, and connecting with clients. Those looking for a top provider of 3D design services should consider Crea7ive Web Design.
ABOUT bestwebdesignagencies.com
bestwebdesignagencies.com is an independent research firm with a dedication to providing a list of the best web design companies and web development firms in the industry. Through meticulous research and developed methods for evaluating and ranking companies, bestwebdesignagencies.com has provided customers of web design and development services with a great resource to find a top performing web design company. Evaluations are carried out by a specialized team of researchers who examine thousands of applicants each month. bestwebdesignagencies.com provides their rankings free of charge to companies and individuals searching for a quality web design firm or looking for other design and development services with updates being provided on the first of each month. The website also provides information and resources for those looking to learn more about web design and development services.
To view the rankings of the best 3D web design services visit:
http://3d-web-design.bwdarankings.com/best-3d-website-design-companies
Agencies interested in being evaluated can visit:
http://www.bestwebdesignagencies.com/rankings/web-design-agencies/apply-for-ranking