Peak Finance Company-Commercial Arranges $12.5 Million First Mortgage Loan in Draper, Utah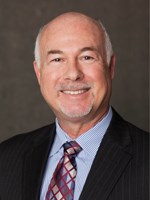 Woodland Hills, CA (PRWEB) June 25, 2013
Situated along the I-15 Tech Corridor, the 88,075-square-foot buildings principal tenant is a Fortune 500 technology and information firm. Proceeds were provided for retiring the existing debt, for tenant improvements, leasing commissions and interest reserves which will bring the building to 100% occupancy.
In putting together a lender who understood the timing and financial goals of the borrower, we created a true win-win for all parties involved; the loan assisted the owners to achieve their goal of 100% occupancy with quality tenants and the flexibility in the loan terms to achieve their longer term financial goals.
Gil Priel, Principal and Managing Director of the Peak Corporate Network — a corporate brand of real estate entities of which Peak Financing – Commercial is a part — added, Its gratifying for me, and I know for our clients, to see our Peak Finance unit once again playing its role in the nations commercial real estate recovery. Our long term partnership with our Lender provided for certainty of execution, flexibility and an accelerated closing time frame. This is just one example of the tremendous success of our commercial finance brokerage unit over the past twelve months.
Peak Finance Company – Commercial, headquartered in Woodland Hills, California, provides access to conventional debt financing, joint venture equity, mezzanine and bridge financing and structured debt products and has closed more than $ 2 billion in transactions nationally.
The Peak Corporate Network is a brand representing a group of separate entities offering mortgage lending, loan servicing, short sale services, 1031 exchange services, commercial workouts, trustee work, foreclosure services, real estate sale brokerage services, insurance and escrow services for both commercial and residential real estate. It is headquartered in Woodland Hills, California, with three offices in California and one each in Texas and Georgia.
For more information, visit http://www.peakcorp.com.
More Tech Press Releases