Open Source Chat Software Listing Released in SoftwareReviewBoffin.Com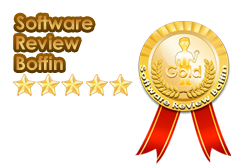 New York City, NY (PRWEB) August 08, 2013
Boffin announced today its top list of open source chat software available on the official Boffin website. The list is the result of rigorous testing of the various chat software so as to identify the most competent, reliable and easy to use online social communication software without hurting one's budget.
Individuals, especially the 12-25 demographic, rely heavily on social communication through their tablets, computers and other chat-enabled mobile devices. This is reflected in the variety, size and quality of chat software that are available to consumers without any cost. The Boffin editors aware of the many options available to consumers compiled a list of chat freeware to inform Boffin readers of their best available options for online chatting.
The Boffin list includes PalTalk a preferred by over 4 million users software, that supports not only text and call chatting, but also video calls. The software is light, with features such as multi-subscriber video conferencing, with an ability to support group video calling for ten different individuals. Boffin also highlighted how the software also supports file sharing as well.
An account-based chat software is My Live Chat. Another customer-support capable chat software, My Live Chat allows a company agent to chat with five customers at the same time. With a spell checker integrated and various customization features, My Live Chat is for Boffin a great solution for small businesses wishing to provide quality customer support through My Live Chat.
The Boffin team of editors found Bold Chat to be also a competent and reliable customer support chat software. Bold Chat allows company operators to interact with consumers. The software is particularly efficient as it uses a floating chat reminder to encourage customers to use online support, the editors highlighted. Email inquiries submission and pre-chat surveys are other features the software offers small businesses with no additional cost.
Other software included in Boffins list are Raid Call, a group chatting software, preferred by gamers, InstanteStore Live Chat for online customer support and Skype, the popular open source chat software that supports audio and video chatting and group video calls.
Software Review Boffin reviews the latest technological products in demand on the market right now. They provide expert, honest and straightforward reviews so customers can objectively measure if a product, especially software is well worth it before making their purchase.
To learn more about Software Review Boffin visit http://www.softwarereviewboffin.com.