JMR Graphics, A Nationwide Truck Wraps Manufacturer, Comments on the New Advertising Campaign by Autism Speaks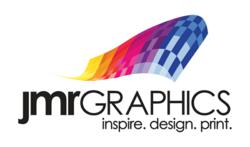 Central Islip, NY (PRWEB) May 27, 2013
On May 27, JMR Graphics, a nationwide truck wraps manufacturer, comments on an article from The New York Times about new outdoor advertisements by Autism Speaks.
According to the article from The New York Times, Autism Speaks is launching a new advertising campaign to help parents detect early signs of autism. The campaign is targeted at Hispanic and African-American parents because the diagnoses in these groups, according to the Centers for Disease Control and Prevention, are above average. Peggy Conlon, president and chief executive of the Ad Council, says that the new campaigns present realistic situations parents will identify with. I believe they will help more minority parents speak to their doctors if they see the signs and get their children the intervention they need.
The advertisements by Autism Speaks are featured across various mediums, including outdoor advertising. One ad features a photo zoomed in on the closed eye of a baby, along with the question, "How can a 12-month-old keep you up at night without ever making a sound? No babbling is one early sign of autism." The text also appears in Spanish with the assistance of LatinWorks.
Representative TJ Pannell of nationwide truck wraps manufacturer JMR Graphics believes that these advertisements will make a difference. Its important to know who youre trying to reach when creating an advertisement, he says. Its great that Autism Speaks can get these statistics to spread awareness about autism to the people who need it most. By putting the information in outdoor and other settings, the message will get across to the maximum number of people.
JMR Graphics is an award winning Nationwide 3M Certified Manufacturer of Graphics for over a quarter of a century. We specialize in branding companies through Fleet Graphics, Vehicle Wraps, Architectural Wall Graphics, Promotional Window Clings, Floor Graphics, Event Signage and much more. We offer a variety of 3M Graphics Films, which are specially designed for most surfaces that require a changeable, short and long-term application. Our exceptional Turn Key Service is backed with a 3M MCS Warranty to give you peace of mind when you need optimum performance for the intended life of your graphics. With our state-of-the-art, cutting-edge facility we inspire our clients by providing creative design, custom-printed graphics and handle a network of nationwide installers. JMR Graphics provides expert capabilities and capacities needed to meet any graphic challenge.
Find More Graphic Press Releases