Dynasty Luxury Rentals of Miami, Florida, Releases New Website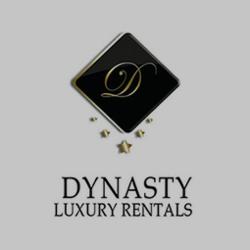 Miami, Florida (PRWEB) May 22, 2013
On the heels of summer, Dynasty Luxury Rentals has announced the debut of its new website at http://www.dynastyrentals.com. Featuring integrated social media outlets, unique content, and a page structure that is easy to navigate, Dynasty Luxury Rentals invites users and customers to explore the companys available rental options and services.
When landing on the home page, users will notice the unique yet simple color scheme of differing shades of black and gold. The top of each page has been utilized to showcase the companys many social media networks, including Facebook, Twitter, YouTube, and Google+. Customers that wish to stay informed on the companys ongoing Internet movements can follow Dynasty Luxury Rentals on any of these social media pages, in addition to subscribing to the companys on-site blog.
Those looking for anything from exotic vehicles to mansion rentals will find that information on its respective page by using the navigation bar near the top of the site. Delving into each page, users are introduced to unique and highly informative content specifically tailored to the companys Miami customer base. For instance, customers interested in renting a convertible car can navigate to the respective page and view all available options that the company has for rent.
Dynasty Luxury Rentals hired The Web Guys, an Indianapolis company, to design the website and to create exclusive SEO-friendly content and graphics. Their development laid out Dynasty Luxury Rentals information into an intuitive and detailed arrangement of services. Both Dynasty Luxury Rentals and The Web Guys expect all current and future endeavors to improve the sites Web presence and visibility.
About Dynasty Luxury Rentals

Dynasty Luxury Rentals offers customers in the Miami, Florida, region a variety of luxurious rental vehicles and services. The company specializes in renting vehicles, yachts, mansions, and providing limousine service. Those interested in learning more about the company can call Dynasty Luxury Rentals directly at (866) 943-9627 or visit the new site at http://www.dynastyrentals.com.