Did US DOJ Criminally Prosecute a Civil Debt Collection Case in Federal Court, Asks New Report by A Just Cause and Friends of Justice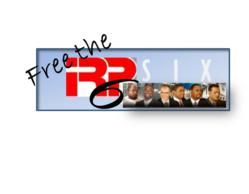 Denver, Colorado (PRWEB) June 11, 2013
A Just Cause and Friends of Justice continue their investigation of what they say is the wrongful prosecution and conviction of six executives of a Colorado-based company, IRP Solutions Corporation. The advocacy organizations believe that the currently imprisoned executives (IRP6), were selectively prosecuted and their debts criminalized. Research shows that larger corporations, with far greater transgressions, received bail outs from the US government (http://www.nytimes.com/interactive/2009/02/04/business/20090205-bailout-totals-graphic.html?_r=0).
In a May 22, 2013 report by Friends of Justice (link below), Dr. Alan Bean shares the results of interviews conducted during his six-month investigation into IRP Solutions Corporation. The IRP executives (Gary Walker, David Banks, Kendrick Barnes, Demetrius Harper, Clinton Stewart and David Zirpolo) are currently serving prison time at a Federal Prison Camp in Florence, Colorado. (Ct. No. 1:09-CR-00266-CMA). The executives have maintained their innocence, never denying the debt they had accumulated and vowing to pay it back.
In his interview with Dr Bean from prison, Demetrius Harper noted how he had signed a personal guarantee and affirmed, that (personal guarantees) really shows how seriously I took my financial obligations. Harper avowed that he still believed he would be able to keep his word and pay what is owed.
Court documents show that IRP Solutions used the services of information technology (IT) staffing firms to identify, and hire, IT professionals to assist in the completion of the CILC software (pronounced silk) solution that was being developed by IRP Solutions. Dr Beans report highlights the feeling of excitement shared by the IRP executives at the prospects of IRP Solutions selling their product to major law enforcement agencies like the Department of Homeland Security and NYPD.
"When the Department of Homeland Security (DHS) and New York City Police Department (NYPD) made repeated requests for modifications to CILC, IRP used the services of staffing companies to maintain the required IT staff to fulfill customer expectations. Staffing companies provided us with THEIR contract; payment and invoicing terms were negotiated and the contract was executed," says IRP COO David Banks. "IRP made good faith investments of time, resources, and capital (in the form of debt) for law enforcement. Our confidence skyrocketed from the tremendous feedback we received from DHS and NYPD on the modifications and we were 100% certain we would be landing a lucrative contract from our efforts," add Banks.
Gary Hillberry, a retired U.S. Customs Official, who worked as an independent contractor with IRP was equally convinced that IRP would gain a contract. In an affidavit to the FBI, Hillberry stated, From January 2004 through October 2004, I attended a number of meetings at the IRP Office… Hillberry stated there were delays in payment for services but, …the three of us (Hillberry and other agents) decided that (IRP) truly had a viable… product and appeared to be moving forward to acquire state and federal law enforcement contracts… so we decided to continue to assist in the effort." In the independent contractor agreement signed by Hillbarry, he also agreed to be paid upon the sale of the software. Two other retired FBI agents, Dwayne Fuselier and John Epke (both formerly of the Denver Division of the FBI) who were also independent contractors with IRP, agreed to the same payment terms as Hillberry.
"The civil nature of our business agreements is underscored by the fact that prior to any government interference many of the staffing companies had prevailed with civil judgements against IRP and this is substantiated in the public record. Basically, two companies signed a binding contract, one of the companies defaulted on its financial obligation and the U.S. Attorney's Office in Colorado made a federal case out of it," concludes Banks.
According to Beans report, IRP CEO Gary Walker, and the other executives felt that FBI agents and DOJ prosecutors never treated their case as a civil matter of well-intentioned businessmen incurring business debt. The government criminalized our business activity instead of treating it for what it was, a debt collection case," claims Gary Walker, CEO, IRP Solutions. FBI agent John Smith obtained a search warrant stating that IRP was 'purportedly' developing software and questioning if we were a legitimate business. During trial he (Smith), and the prosecution, went so far as to imply we had no prospects of success, that we had no interest in success and that we existed for the sole purpose of defrauding service providers," adds Walker. The governments case never departed from this bizarre misreading of the evidence, says Bean.
A Just Cause questions why this case moved forward when court documents show that on three occasions the FBI acknowledged the debt aspect of the case. Court discovery shows that prior to trial the Denver office of the FBI replied to a complainant that this is a civil matter. Court documents further show that on November 19, 2010 and October 13, 2011, FBI Agent John Smith testified that if the product (IRP CILC software) was sold and the debts were paid there would be no case. (Exhibit D407; Docs. 359, pp. 92: 2-4; Doc 617, pp. 1938-1940: 1-2; Vol. II, pp. 471: 2-4; Vol. II, pp. 2898-2900: 1-2).
The governments financial analyst, Dana Chamberlin, testified at trial regarding where the monies from the staffing agencies were dispersed. (Doc. 614, pp. 1421: 22-25, 1422; Vol. II, pp. 2123: 22-25, 2124). According to the analyst reports most of the monies from staffing companies was paid to contractors, who were employees of the staffing agencies. According to the appellant briefs, attorneys argue that the executives of IRP did not profit from the income received. (Doc. 466, p. 15: 14-15; Vol. II, p. 826: 14-15). The briefs further argue that the IRP executives acknowledge and assume responsibility for their debt, but that it is a civil matter not a criminal matter. (Doc. 466, p. 56: 2-3; Vol. II, p. 867: 2-3)(Doc. 617, p. 1925: 1-11; Vol. II, p. 2885: 1-11).
Why did the US Attorneys office waste taxpayers dollars criminalizing a debt collection case? Dr. Beans report questions. Dr. Beans report notes that the first grand jury that heard about IRPs debt situation, refused to indict, with one grand juror stating, if I dont pay somebody for work theyve done, thats not a federal crime.
In his article, Criminalizing Debt, Anthony Wile notes, The United States Congress is steadily headed to a place where those who owe money to the US government shall be treated criminally. Wile comments that debtors prisons were once disbanded as a thing of the past as it was seen as counterproductive (and even inhuman) to put a man in prison for a debt he could not pay (http://www.thedailybell.com/3773/Anthony-Wile-Tax-Bill-Is-Beginning-of-Formal-Debt-Criminalization)." Sadly, federal statutes have become increasingly vague, making it easier to criminalize normal business practices.
In his October 1, 2009 talk at the CATO Institute, Harvey Silverglate, author of Three Felonies a Day, highlights, When the statutes are vague, youre helpless and totally at the mercy of the government.
In his article, The Criminalization of Business, Douglas Smith writes, In the few cases in which the government has pursued criminal prosecutions, the consequences have been profoundly negative. For example, the governments pursuit of criminal charges against accounting firm Arthur Andersen led to the breakup of the company and the loss of thousands of jobs. As a result, the lives of numerous individuals who had nothing to do with any alleged wrongdoing were turned upside down…This history demonstrates that government should exercise extreme caution before exercising its power to initiate cri