UIEvolution Hosts Connected Car Panel at Connected World Conference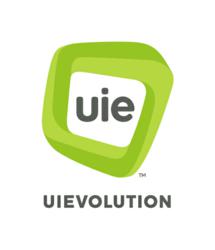 Seattle, Wash (PRWEB) May 30, 2013
UIEvolution, Inc., the global leader in connected screen solutions, announced today that it will participate in a panel focusing on next generation in-vehicle applications on June 12, 2013 at the 2013 Connected World Conference in Santa Clara, CA. Chief Technology Officer John Cary will join NPR, General Motors and Compuware in an engaging discussion on the future of the automotive app ecosystem.
The presentation titled The Next Generation of Automotive Apps will focus on the future of in-vehicle technology and applications, highlighting various technologies that are on the verge of impacting the way consumers and passengers interact with their vehicles.
The 2013 Connected World Conference brings together leaders and professionals interested in emerging technology trends for M2M solutions and connected devices. Attendees have the opportunity to learn about the latest connected devices and the technology behind them.
"We are honored to participate with this distinguished panel of experts at the Connected World Conference, said John Cary, Chief Technology Officer at UIEvolution. Knowing we are currently at the ground floor of automotive apps, we look forward to driving discussions around the current state of the connected industry and what its future may look like. Software solutions like our UIEngine for Automotive are great examples of successful technology that help promote the safe use of smartphone applications when driving by optimizing it for the unique requirements of the smartphone and car navigation systems.
What: Panel titled The Next Generation of Automotive Apps

When: Thursday, June 12, 2013 at 3:45pm PT

Where: Connected World Conference – Santa Clara, CA
About the Connected World Conference

The 2013 Connected World Conference sets the stage for whats next in M2M and connected devices. Bringing together technology-conscious consumers and upwardly mobile entrepreneurs with tech-minded professionals, it is the industry event for individuals looking to either create or consume the latest emerging devices and technologies. While uncovering the latest connected gadgets on the market today, see what's in store for the next generation of the connected car, home health, fitness devices, connected home, and how they will be used in our everyday lives. http://www.connectedworldmag.com/conference
About UIEvolution

UIEvolution is the global leader in connected screen solutions for Enterprise customers in the hospitality, automotive and media industries. Creating rich, cross-platform native experiences on all devices and screens, UIEvolution is dedicated to evolving customers digital business to better support the fragmented landscape of screens and devices. UIEs Evolution Platform breaks through the complexity of building and managing connected mobile, tablet, TV and automotive experiences, and provides the ability to create more connected experiences in less time. With offices in the United States and Japan, UIEvolution has a proven track record with clients like Toyota, AT&T, Microsoft, Disney, Samsung, Mitsubishi, Hikari-TV and other Fortune 500 companies.
Visit online: http://www.uievolution.com. Follow on Twitter: @UIEvolution