The Glover Park Group and Global Advertising Strategies Announce Strategic Initiative Focused on Russia.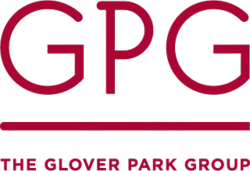 New York, NY (PRWEB) June 11, 2013
Washington, DC based strategic communications and government relations firm, The Glover Park Group, announced today that it has formed a strategic initiative with Global Advertising Strategies, a subsidiary of the 9.8 Group holding company, and a leading market entry firm specializing in emerging economies. The alliance will focus on developing relationships with Russian companies and organizations doing business in the US and with multinational corporations doing business in Russia.
Co-Sponsoring 2013 rAsia Conference
To kick-off their strategic initiative, the Glover Park Group and Global Advertising Strategies will co-sponsor the international innovation forum,rASiA.com, on June 24th and 25th in Moscow where Glover Park Group Managing Director and Chief Interactive Strategist, Jonathan Kopp, will deliver a keynote presentation on the transformational power of e-government for increased transparency, innovation, efficiency and participation.
Hosted at the Digital October Center, a state of the art tech innovation hub converted from a 124-year-old confectionary factory located in the heart of Moscow, the rASiA Conference will focus on modern global digital and technological trends, from wireless mobile to 3D printing and augmented reality technology.
Joe Lockhart and Givi Topschishvili to Attend
The Glover Park Group and Global Advertising Strategies will also be represented at the rASiA Forum by Joe Lockhart and Givi Topschishvili, respectively. Lockhart, former White House Press Secretary under President Clinton, will be joined by Topschishvili, Founder and President of the 9.8 Group, the holding group behind Global Advertising Strategies.
Its a privilege to have been invited to Moscow for this important event, said Lockhart. We look forward to working closely with Givi, the talented team at Global, and other 9.8 Group subsidiaries, to help Russian organizations communicate more effectively with Western audiences, and to help multinationals tap the enormous opportunities in Russia.
Topschishvili remarked, The 9.8 Group and its subsidiaries have historically had a strong presence in the emerging economic world, and the Russian marketplace today is filled with innovative, successful companies and organizations ready to be introduced, and deliver their products and services in the U.S. This strategic initiative with GPG furthers our commitment to provide access to new markets for emerging brands as well as those ready to represent their interests in Washington, DC, New York and beyond.
About The Glover Park Group:The Glover Park Group is one of the fastest-growing consulting firms in the nation, with more than 150 employees, and offices in Washington, D.C., New York and Boulder, Colo. Launched in 2001 by White House and political veterans, GPG is a full-service public affairs, crisis communications, government relations, branding, creative and research firm. GPG was recognized as the 2011 Outstanding Public Affairs Consultancy by the influential Holmes Report. The firm has developed an exceptional reputation for creating favorable operating environments for businesses, industries and nonprofits, specializing in using smart strategy and cutting-edge creativity to craft and disseminate compelling strategic communication campaigns to a variety of influential audiences and to help organizations achieve reputational and public affairs goals. Our staff embodies decades of corporate, campaign, media and government experience at the highest levels in those fields.
About the 9.8 Group: The 9.8 Group is a strategic holding company with a portfolio of specialty firms and branded solutions in technology, media, healthcare, and communications. Throughout its history, the 9.8 Group has successfully capitalized on the most promising market sectors and provided its partners with the opportunity to share the success, while remaining socially responsible and sustainable.