Tech Analyst Jeff Kagan on CenturyLink Prism TV Rollout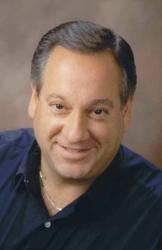 Atlanta, GA (PRWEB) June 09, 2013
CenturyLink is a major local phone company, which is rolling out a new television service called Prism TV in competition with the cable television industry. Omaha.com reported on the service introduction to the Omaha metro area on June 8.
Telecom analyst Jeff Kagan offers comment on this story.
CenturyLink Chief Executive Officer Glen Post told analysts they have started selling their new Prism TV service in the Omaha area. Post said that CenturyLink had a total of 120,000 Prism TV subscribers. 13,400 were added in the first quarter.
CenturyLink, is like AT&T and Verizon. They are a local phone company. They acquired Qwest, the third largest local phone company. Now CenturyLink is the third largest local phone company. They have not been innovating as aggressively as AT&T and Verizon, but they are innovating. They are not moving into television and competing with the cable TV industry as rapidly as AT&T and Verizon, but they are moving into this space. Says Principal analyst Jeff Kagan.
Glen Post says CenturyLink has an average market penetration of roughly 10 percent in the markets where Prism is available today, including Las Vegas, Orlando, Phoenix and Raleigh. He said their Prism TV service continues to perform well. He said more than half of Prism TV customers added in the first quarter were new to CenturyLink.
Over the years, I have worked with most major local phone companies. I was initially disappointed with CenturyLink progress. However this is a very good start for them in the television side of the business. CenturyLink uses Internet technology to deliver television over IPTV. The industry continues to change and to innovate. Companies who dont innovate along with the changing industry risk falling behind. CenturyLink is moving in the right direction. Says analyst Kagan.
The hope is as CenturyLink competes with Cox Communications, Comcast and Time Warner, that prices could come down. I wont say this wont happen, but it has not happened in other areas around the country where AT&T and Verizon compete with cable TV either. So pricing may not come down, but competition does lead to more innovation and better quality and reliability of service. Companies never want to give customers a reason to unplug and go to a competitor. Says Kagan.
About Jeff Kagan
Jeff Kagan is a Technology Industry Analyst and consultant who is regularly quoted by the media over 25 years. He offers comment on wireless, telecom and tech news stories to reporters and journalists.
He is also known as a Tech Analyst, Wireless Analyst, Telecom Analyst and Principal Analyst depending on the focus of the story.
He follows wireless, telecom, Internet, cable television and IPTV. He also follows the wide consumer electronics and technology space.
Reporters: Jeff Kagan sends comments by email to reporters and the media. If you would like to be added to this email list please send request by email.
Clients: Call or email Jeff Kagan to discuss becoming a client. Kagan has worked with many companies over 25 years as consulting clients.
Contact: Jeff Kagan by email at jeff@jeffKAGAN.com or by phone at 770-579-5810.
Visit his website: at jeffKAGAN.com to learn more and for disclosures.
Kagan is an analyst, consultant, columnist and speaker.
Twitter: @jeffkagan
Related Tech Press Releases