SEO Pro Publicist and Expert Marketing Consultant Hopeton Hewett Presents Nike Advertisements.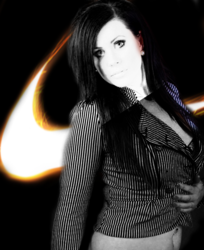 Beaverton, Oregon (PRWEB) May 04, 2013
Publicist Mr. Hewett has generated buzz internationally for his prolific creativity and consistent news writing. I.E.M.A. announced earlier this week they'd present various clothing lines with graphic design advertisements only to follow through two days later.
Publicist Hopeton Hewett is the owner of Intellectual Expansionist Marketing and Advertising, a small SEO and advertising firm based in Omaha, Ne. Mr. Hewett opened his businesses doors to the public in February of 2013 to help business owners with online advertising and marketing. Mr. Hewett's SEO company I.E.M.A. currently services the public with:
Website Design

Publicizing

News Writing

Graphic Design

Link Building

SEO and SMM

Digital Content Strategy

Blogging Services
Looking to step up his game Mr. Hewett announced this week he'll be producing graphic designs for clothing lines to increase awareness about his company. With hopes these advertisements will generated revenues and attract international attention to his business. Mr. Hewett also wishes to become recognized for his ability to promote, advertise and market internationally. I.E.M.A. has now produced graphic design advertisements for Nike and has begun promoting them online.
Mr. Hewett had this to say "The point of executing this extreme stratagem is of course to gain international attention but that's not the only thing. I have readership for writing in Europe, Japan, China, India, Australia and Canada as well. What I want to do with this opportunity is use it to created a piece digital art that people can use as an example of my work. Nike doesn't have to take notice of any of my promotions and I understand why they wouldn't. There will probably be a few companies that notice my promotional capabilities and hopefully I can produce promotional advertisements for them. I believe if I can't make an impact, the least I can do is inspire the next person. Hopefully someone will notice my ability to promote businesses and offer my company an advertising contract".
Mr. Hewett is looking forward to presenting his advertisements to companies and seeing the public's reaction to his work. He will be continuing to promote his digital art through the use of social media and writing press releases for the public. If potential customers would like to ask about I.E.M.A. online services contact Mr. Hewett or visit their company website.
About Intellectual Expansionist Marketing and Advertising:
Owned and operated by professional publicist Hopeton Hewett, Intellectual Expansionist Marketing and Advertising is an online promotional service. Providing SEO, SEM, digital advertising and online marketing to their clients that generate real results.