Santora Media Group Has Just Developed and Will Release a Step-By-Step Approach to Boosts Client Business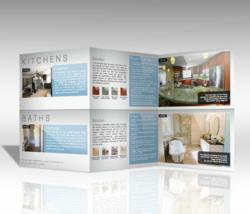 San Diego, CA (PRWEB) May 01, 2013
The leading design team of Santora Media group in San Diego, California is bringing a whole new meaning to the world of professional graphic design. With high-quality designs put forth by experienced and engaging designers, it's no wonder that businesses are seeking their services to boost their brand.
Logo design is perhaps one of the most important aspects branding a business, as it provides a recognisable symbol of service and influences the actions of paying customers. Santora Media Group, a graphic design group located in the heart of San Diego, has been continually growing and expanding for over 12 years, providing their clients with cutting-edge designs for their business. As the leaders in graphic design and logo design, Santora boasts its motivated and meticulous design team as the driving force behind their success.
When it comes to branding, Santora Media Group has the up-to-date team ready to tackle any project. This isn't just another marketing group – this is a group that is willing to help a client thoroughly with their marketing strategies and business designs. Unlike other logo and brand design companies, Santora takes a client step by step, utilising an effective 8 step approach to creating successful business satisfaction. With experienced graphic artists that are constantly learning and growing in their craft, Santora provides a talent that beat another advertising agency out of the water.
Within Santora's talent pool, there is a team that is there to help clients target their business niche by providing strategies and outcome analysis to create a more effective logo. Each brand is worked in collaboration with many different artists, all working together to create the most successful outcome for the final product. This is unlike an advertising agency that gives a client to one artist – it is a collaborating effort that utilises many different talents to create a logo that is effective for any business.
By going far and beyond most agencies that specialise in graphic logo design, Santora Media Group also provides a campaign analysis to maximise effectiveness of their designs. This enables a client to fully use the creative talents available, creating more quality in their business that is sure to attract paying customers.
The CEO of Santora Media Group, Matt Santora, guides his team's work with the statement, "Our client's success is our success." By constantly exhausting his team's creative outlets and providing quality and standards that keep customers coming back, it's no wonder how that Santora Media Group is the leading design agency in the San Diego area.
With business cards to company signs, SMG is paving the way for a new way of providing service to companies large and small. With their step by step business model and their approach to designing logos and promotional items, this is the team to seek when any business desires to boost customer engagement and interaction.
Although a highly-competitive market, Santora Media Group stays on top of its game and helps clients every step of the way with its leading design strategies. Using their creative team and state of the art step by step procedures, Santora is guiding businesses everywhere into creating successful marketing campaigns that no other agency can come close to replicating.
Related Graphic Press Releases