Peter Relan Scales Up His Incubator Approach With 9+, Inviting Entrepreneurs in All Fields Into Nine-Month Program With All-Star Company Building Team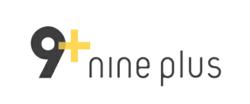 Menlo Park, California (PRWEB) July 11, 2013
Today, Peter Relan, the Silicon Valley serial entrepreneur and mentor behind companies like OpenFeint, Crowdstar, and Agawi, announces his new start-up studio called 9+. This scaled-up version of his six-year-old approach to turning budding founders into successful company CEOs, provides deep mentorship and company building help for ambitious entrepreneurs. 9+ is a nine-month program that focuses on two additional three-month phases beyond the first three-month phase of creating an MVP (minimum viable product), giving entrepreneurs a longer, more realistic timeframe to build meaningful companies.
During the course of the program, Relan and the all-star team of company builders, put together over the last two years, will guide entrepreneurs through his personally designed three-phase approach: first, building a minimum viable product, then discovering and tuning for a product-market fit, and a third company-building phase for growing traction with users, with potential hires, and with top tier investors. Relans goal is not based on finding developers and hackers to build features, but to help create founder-CEOs who build meaningful companies.
Applications to 9+ from individuals or teams with product chops, which include a video submission, are now officially open until August 31st, 2013. The 9+ team will also offer confidential feedback to the first 100 applicants, regardless of whether the candidate is selected or not.
To apply, please visit: http://www.studio9plus.com
9+ will choose up to 12 companies per class, twice a year, focusing on all direct-to-consumer and viral B2B products and services in mobile computing, tablet computing, big data, infrastructure platforms, and wearable computing. The companies selected will receive $ 30,000 in cash for equity and another $ 80,000 as a convertible note with a $ 5 million valuation cap, and will get nine months of guidance that go far beyond office hours and the typical three months offered by other incubators.
At 9+, entrepreneurs can expect a comprehensive platform to help them become a founder-CEO with a meaningful company:
-Kick-off boot camp
-On-demand office hours with Relan and his team throughout the nine month program
-Monthly seminar series with topics relevant to each of the three phases of the program
-All-star company building team available to advise & help across all non-tech functions including business development, sales, marketing, venture financing, recruiting, and finance/HR
-Opportunity to pivot half way through the program if product-market fit is missing for the first MVP
-Three-month overlap across classes for graduating entrepreneurs to share experiences with the incoming class (The 2014 class will start in April 2014)
-Choice of two 9+ campuses with office space and recreation facilities (both walking distance to restaurants, cafes, and Caltrain) in Menlo Park or Burlingame, California
-Community involvement at Hacker Dojo and Tech Museum of Innovation
The success we have seen in the last six years of running the YouWeb incubator, working with amazing entrepreneurs, and raising $ 60 million in financings with over $ 100 million in exits, will now be applied at manageable scale at 9+, said Peter Relan, founder and chief mentor of 9+. Over the last seven years, Y-Combinator has done a fantastic job of encouraging and evangelizing start-up creation, as well as demo days and financing — but, for many entrepreneurs, a three month program and being one of 50 to 100 companies, is simply not enough time to fully develop into a founder-CEO leading a meaningful company. With 9+, exceptional entrepreneurs will get the support they need to realize sustainable success. I will focus all my time on mentorship, and our company builders will be putting all of their energy into working with great entrepreneurs and helping them succeed.
The all-star team of mentors and company builders, who will be available to entrepreneurs in the program far beyond weekly office hours, include former chairman of Vertica, and ex-KPCB CEO in residence, Jerry Held as Mentor; and the following Company Builders: director at Amazon, former Yahoo! exec, and Kosmix VP of Business Development Michelle Sangster; former Openfeint/GREE SVP of Marketing and Developer Relations Eros Resmini; former Partner at Vantage Point and angel investor Jim Mills; and Les Wright, former CFO with Business Signatures, InfoSeek, ASK Computer, and Fractal Design. The team has over 100 years of entrepreneurial and company-building experience in Silicon Valley and over 100 investments, exits and IPOs.
Peters approach to building companies is unique in that he plays a crucial role in developing every facet of company growth — from concept to marketing. He even reviews APIs. Raw experience and a deep level of engagement is the reason we were able to grow OpenFeint into the fastest growing social gaming network, said founder-CEO of OpenFeint, Jason Citron, whose company came out of Relans successful six year old incubator, YouWeb, and sold to GREE for $ 104 million in 2011.
Peter Relan has a proven track record of leading ambitious entrepreneurs to success. With only 12 EIRs incubated at YouWeb, seven entrepreneurs have seen professional and monetary success, including OpenFeints Jason Citron and Danielle Cassley (sold to GREE for $ 104M), Crowdstars Suren Markosian and Jeff Tseng (built a leading mobile game development company and raised over $ 43 million in primary and secondary funding), Spaceport.ios Ben Savage and team (acqui-hired by Facebook) and Agawis Rajat Gupta and Rohan Relan, who have already achieved over $ 14M in revenues in two short years.
To learn more and apply to 9+, please visit http://www.studio9plus.com.
About 9+
9+ is an accelerator founded by serial entrepreneur and company builder Peter Relan and his team of Mentors and Company Builders, including Jerry Held, Michelle Sangster, Eros Resmini, Jim Mills, and Les Wright. 9+ gives nine months of deep mentorship across all facets of business to help entrepreneurs become founder-ceos with viable companies which have a stronger foundation and higher chance of success.