Over 60 Surveyed Psychic Source Astrologers Advise: Beware Mercury Retrograde, But Dont Panic!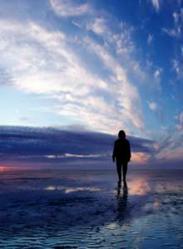 Langhorne, PA (PRWEB) June 27, 2013
Computer breakdowns. Travel mishaps. Communication failures. According to a recent survey of over 60 astrology experts at Psychic Source, the most respected psychic service since 1989, these are some of the difficulties we might expect during Mercury Retrograde, an astrological event taking place June 26th to July 20th.
What exactly is Mercury Retrograde? According to psychic Lally, its when the planet Mercury appears to be travelling backwards through the zodiac. This is only an illusion, she adds, but it can have real effects on our lives.
Summarizing some of the potential negative impact of Mercury Retrograde, astrologer Dale elaborates: In my experience, it brings confusion, missed dates, missing papers, and mechanical problems. People tend to not hear what was really said and become confused. Items get misplaced or completely lost. Activities start late and plans generally go haywire. Or, as psychic Luna puts it, Murphys Law is in full bloom.
So should we just shut down and hide for a few weeks until Mercury gets back to more normal planetary behavior? No, says psychic Joseph, who adds, This is not a time to start anything new, but its a great time to finish projects that are already started. Its also a good time for rest.
It can be frustrating and cause delays at times, agrees psychic Libby, but really, this is a reset button from the universe to slow us down and make sure we go back to take care of anything that wasnt handled appropriately.
Many of the surveyed psychics note that Mercury Retrograde isnt all bad. Its really not the end of the world as most people think: OMG Mercurys in Retrograde! Life will suck! emphasizes psychic Seanna. People get panicked about it for nothing.
Sound confusing? Thats the influence of Mercury Retrograde for you. But seriously, as psychic AnaMarie says, the effects of this astrological event depend on the placement of Mercury in the individuals natal and other charts.
This is a good time to consult your astrologer for guidance! concludes psychic Betty. Just make sure you listen carefully, communicate clearly, and as psychic Todd advises, Take advantage of this as a learning opportunity.
****
About Psychic Source:

Founded in 1989, Psychic Source is the nation's oldest and most respected psychic service. Psychic Source's advisors are experts in astrology, horoscopes, numerology, tarot cards, clairvoyant readings, and many other psychic disciplines. Psychic Source believes in its community of authentic Psychics and stands behind the authentic psychic readings they deliver to clients. Visit them online at http://www.psychicsource.com.
For more information, contact:

Maryanne Fiedler, Marketing Director

maryanne(at)psychicsource(dot)com

215-953-8568