(mt) Media Temple President & COO Russell P. Reeder to Share Tech Perspectives and Experiences On Multiple Topics at HostingCon 2013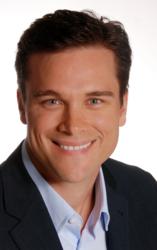 Los Angeles, CA (PRWEB) June 11, 2013
(mt) Media Temple, a leading provider of web hosting and cloud services announced Russell P. Reeder, President and COO of (mt) Media Temple, as part of a lineup of speakers at this years HostingCon. Bringing his experience and successful management philosophies, Reeder will join high-caliber speakers on multiple panels sharing his expertise in cloud solutions, global growth and how to build customer communities that enhance brands through trust, loyalty and engagement.
HostingCon 2013 takes place June 17 19, 2013 in Austin, Texas, bringing together influencers in the web hosting and cloud services community. A participant for more than 8 years, (mt) Media Temple is looking forward to amplifying this years theme Raise Your Game, by focusing on how companies can transform disruption into ideas, innovation and opportunities.
Each year, we look forward to coming together with industry colleagues to learn, as well as to share our experiences and expertise with the community at HostingCon, said Russell P. Reeder, President and COO of (mt) Media Temple. This years theme aligns perfectly with our mission of continuous innovation, which we are excited to highlight when we unveil our newest products and service offerings during the event.
Also speaking is (mt) Media Temples Customer Engagement leader, Miguel Perez, who will share how customers give brands loyalty in exchange for support through a social contract.
(mt) Media Temples schedule includes: