Mark M. Besca Succeeds Aniello A. Bianco as Chairman of the Board of Trustees of Pace University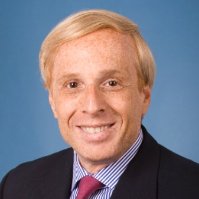 New York, NY (PRWEB) July 01, 2013
Pace University Vice Chairman Mark M. Besca will succeed Aniello A. Bianco as Chairman of the Universitys Board of Trustees effective July 1, Pace President Stephen J. Friedman announced. After 14 years of leadership, Bianco concluded his term as Chairman on June 30. He will continue to serve as a member of the Board for another year.
The transition takes place after several years of impressive growth at the University, with higher enrollments, new academic programs, national recognition for the high employment rate and earning power of Pace graduates, and significant investments in the learning and living facilities on Paces campuses in New York City and Pleasantville.
"This is a time of great momentum at Pace, fueled by an ever growing awareness that the education we offer is especially responsive to the needs of individuals and the nation today," said President Friedman. "I am delighted that Mark Besca will serve as the next Chairman of the Board of Trustees because he possesses both proven success as a business leader and a deep personal love of Pace that will help us drive this momentum across the University. I know Mark will be a strong and effective Chairman and I look forward to working closely with him."
"I couldnt be more pleased to help further position our students and faculty in realizing their individual dreams of achievement and our university mission of Opportunitas," said Besca. "I am honored to assume the chairmanship from Neil Bianco, a man I deeply admire and respect. Neils great support of and affection for Pace University, combined with his visionary leadership as Chairman for the past 14 years, has positioned the University for continued excellence and growth."
A 1981 graduate of the Lubin School of Business, Besca is the New York City Office Managing Partner at Ernst & Young. After receiving his Bachelors degree in accounting from Pace, Besca went on to earn an MBA in finance from Columbia University. He has been a Pace Trustee since October 2001.
Mark is also a David Rockefeller Fellow of The New York City Partnership, a Vice Chairman of the UJA Executive Media and Entertainment Group and is a member of the AICPA and the New York Society of CPAs.
Until August 2011, Besca was the Northeast Industry Leader for the Media and Entertainment group where he served multinational clients and also frequently represented the firm on national broadcasts such as the Primetime Emmy Awards and American Music Award shows. He began his career through Paces career services as an intern with Arthur Young in 1979.
About Pace University: Since 1906, Pace University has educated thinking professionals by providing high quality education for the professions on a firm base of liberal learning amid the advantages of the New York metropolitan area. A private university, Pace has campuses in New York City and Westchester County, New York, enrolling nearly 13,000 students in bachelors, masters, and doctoral programs in its Lubin School of Business, Dyson College of Arts and Sciences, College of Health Professions, School of Education, School of Law, and Seidenberg School of Computer Science and Information Systems.
Find More Computer Press Releases