Intlock, the Leader in Analytical Solutions for Sharepoint, is Exhibiting at Tech Ed in New Orleans: Here We Come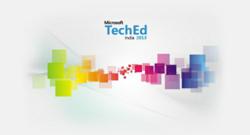 Boston, MA (PRWEB) May 30, 2013
Intlock Ltd, the lead company in specialized SharePoint analytical products, will be exhibiting at the TechEd Conference. This year, the conference is taking place in New Orleans, and will be held between June 3rd and 6th. The Intlock team will be presenting high end analytical solutions that now support SharePoint 2013, Office 365 as well as the in-depth integration with Dynamics CRM. There will also be some exciting new apps, features and the Intlock team will be giving out a fun surprise.
We are very excited for our exhibition and participation in New Orleans! Our team is always confident when presenting in Conferences, and TechEd is no exception. There will be several new and exciting developments presented, but the anticipation makes it all the more interesting, says Bella Gogova, Marketing Manager at Intlock .
The Intlock Team will be located at Booth 219. They will be presenting their products and demonstrating the truly impressive capabilities of the new tools and features. The team will also be available for basic demonstrations and consultations on engaging your SharePoint portal users and better understanding your SharePoint Portals.
This is a very dynamic year for SharePoint users as the platform is continually growing and evolving. Our goal at Intlock is not only to keep up, but also to bring our own innovations to the table. Anyone who has great expectations from analytics this year will not be disappointed, says Sigalit Hassid, Director of Account Management
For more information on Intlock events and products, please visit our website:

http://www.intlock.com/intlocksite/about/events/default.asp
About Intlock
Intlock has been a leader in the field of SharePoint analytics since 2005. Our products – SharePoint Marketing Suite and CardioLog Analytics – provide comprehensive web-analytics and online marketing solutions for enterprise-level websites and intranet portals. Intlock provides you with a deep insight into the performance of your web and portal initiatives via testing, tracking, and targeting, which ultimately enables you to optimize your site's impact and maximize the return on your investment.
# # #
If you would like more information about this topic, please contact James Wright at +1-617-500-8461 (US) or email at info(at)intlock(dot)com; james.wright(at)intlock(dot)com.