idcloak Releases Peer-based Support for Anti Cyberbullying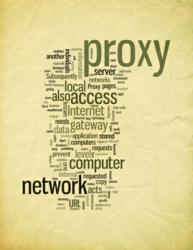 Dallas, Texas (PRWEB) June 18, 2013
This week, idcloak opens a special Forum dedicated to helping youngsters who have been targeted for abuse online. Past sufferers of cyber-bullying as it is known are being invited to contribute support and advice to peers currently being victimized. idcloaks tech writer Gill-Chris Welles, also a former child support mentor, puts the release of the Anti Cyber-bullying Forum into context: A recent study by cyberbullying.us has shown that over a fifth of adolescents are abused online, with 7.5% in the last 30 days. Several highly publicized cases of teenage web abuse ended in the worst possible way. We want to provide a safe space that issues help before situations get out of hand We will still have links to adult professional services, but mostly it will be a place for teenagers run by teenagers. There are other sites that offer cyberbullying support, but we will be the first that connects a sufferer with someone real to talk to.
Welles blames the lack of quality support available to cyberbullying victims on the generation gap between sufferers and their help. Technology has moved along so quickly in the last decade that parents and educators dont fully understand the internet landscape that teenagers inhabit indeed its largely closed off to them. Ask an average parent what is cyber bullying? and they will look at you blankly; and even if they do understand the concept, their advice on how to cope with web-based abuse will often be misplaced. Attitudes towards conventional types of bullying in the real world dont always translate well to internet-based abuse too much is different. For one, web harassment is borderless: there is no safe haven from a cyberbully; you are just as likely to be attacked in the comfort and security of your home at night as you are at school in the day. This often makes it more psychologically destructive than real-world abuse which is generally bound to a particular time and place. Then there is the more impersonal nature of cyberabuse: harassment can be perceived as a game to the attackers a kind of hunt and as so a single aggressor can quickly become a pack. The sufferer then finds it extremely hard to rationalize why others have joined in on the assault when they had no personal gripe against the victim. In some cases they dont even know him or her. But quality emotional support and advice can also come from strangers, and its our intention to provide a space for just that kind of solidarity to occur.
idcloak Technologies Inc. is a Dallas-based web services firm that delivers anonymity, security and de-restriction services online. For information on how to stay safer, more private and free of geo-prejudice on the web, visit http://www.idcloak.com.
Related Tech Press Releases