Google Proxies Tunnel Out Of Search Censorship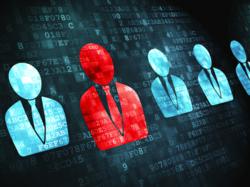 Dallas, Texas (PRWEB) June 27, 2013
idcloak Technologies has released two free tools for bypassing Google search censorship. Google is required by certain countries to filter out politically sensitive keyphrases from search results. The only way users from these countries may see the hidden results is by accessing Google through a remote computer. These computers are known as proxies.
idcloak offers two different types of Google proxy. Each is best suited for different conditions, as idcloaks Robin Welles explains, First, we have the Google proxy list, a customizable database of public IP proxies from over a hundred countries around the globe. These are great for regular anonymization tasks against, since they require no user action once set up. They are also the best option for beating high-grade censorship because they carry no content that can betray they are providing a proxy service.
The second unblocker service released by idcloak is the site-based web proxy. Welles says this is a much simpler and user-friendly service that performs all basic proxy tasks. You use the proxy through a webpage-based interface. Because you dont need to configure your network settings, its ideal for anyone with low computer skills or those carrying out one-off anonymization tasks. Some censorship filters will block access to the page, however, meaning users will then either need to switch to IP proxies or invest in a VPN.
There is of course some danger that entering politically sensitive search terms might bring unwanted attention on a user. Asked about which of idcloaks two free proxy services were safest for political research, Welles sided with the web proxy.
The most important thing is to have Google encrypted on top of its standard https connection, and both the web proxy and IP proxies will do this. But perhaps the web proxy is the safer of the two services as it additionally allows you to encrypt the page before it enters the encrypted tunnel.
Some skeptics also doubt the trustworthiness of IP proxies: One problem peculiar to IP proxies is that they are public and nobody knows who administers them. Theoretically, even government censors could be setting up the proxy and using it to monitor search traffic. Our webpage-based proxy, on the other hand, is administered in-house, and we have our users trust.
To learn more, visit http://www.idcloak.com. The Dallas-based firm provides free censorship circumvention services and knowledge.
Related Computer Press Releases