Cutting Edge Releases Tips on Maintaining Your Car Paint Job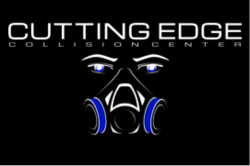 Tucson, AZ (PRWEB) May 16, 2013
Tucson auto body repair shop, Cutting Edge Collision Center, has developed a helpful guide to maintaining your automobiles paint job. Proper maintenance of a cars exterior finish can mean the difference between preserving the beauty of an automobile or leading to the need to have it repainted before its time.
The finish placed on your car after the collision damage has been repaired stands out as the most obvious feature. Painting a vehicle can be costly, so it is important to preserve the finish that is applied initially after an accident.
Gary Hagen of Cutting Edge Refinishing said, When a vehicle is repaired in our shop, it leaves with a very high quality finish. I can say with an absolute certainty that if its well taken care of, it will last for many good years. Summer is coming, and the hot summer sun does serious damage to automobile paint. If you dont take preventative measures, it will become dull, oxidized and eventually your vehicle will need to be refinished.
Cutting Edge makes the following suggestions to add years to the life and luster of an automobiles exterior finish:
Wash the Vehicle Weekly By washing regularly, using the right products and techniques, it will ensure that the vehicle remains free of contaminates and will always look its best.
Use the Proper Tools When washing a vehicle, a cotton or paint-safe microfiber wash mitt should be used. It should have a deep pile and be lint-free. It should be completely nonabrasive to the cars finish. Before washing, make sure the vehicle is in the shade and that it is cool to the touch. Amply spray the car before starting the wash in order to remove larger amounts of dirt and grit.
Use the Right Cleaner Make sure to find a cleaning product that is pH balanced and non-detergent. Detergent can strip off your cars wax finish. The cleaner should be infused with lubrication so that the washing process will not scratch. It should also contain a conditioner to preserve and maintain the shine of the vehicle. This is not only important for the finish, but for any rubber, vinyl or plastic components. Never use household cleaners, as they can strip wax away and promote oxidation. Thoroughly rinse the wash mitt in a second bucket of clean water often during the washing procedure, to remove any grit or dirt the mitt picks up.
Do Not Skip Drying In order to prevent water spots and mineral deposits, it is imperative to thoroughly dry the vehicle after washing. A 100% cotton detailing cloth or a sheepskin chamois should be used. If you are not completely confident about what to use, you can purchase paint safe drying towels that are very absorbent, lint-free and scratch-free.
Remove Foreign Materials If there is road grime, bug residue or tree sap on the surface of your car, an auto detailing clay bar should be used. It will remove contamination from the surface without abrasion or scratching. A clay bar usually comes in a kit, along with a lubricating spray that protects the paint. The area to be cleaned should be sprayed with the lubricant, and then the clay bar can be slid along the surface to pick up the foreign material. If there are heavy tar or insect deposits, you may need to use a solvent specifically for automobile surfaces.
Keep the Car Waxed The most important thing you can do to preserve the surface of your car is to keep it properly waxed. In order to achieve the most effective results, use a paint sealant. Paint sealants provide a long lasting protection that will not melt, wash off or wear away for approximately six months. Ideally, once the sealant is applied, you should follow up by using a high quality wax product over it.
Cutting Edge Refinishing is a full service auto body shop in Tucson, Arizona specializing in collision repair, custom paint (including graphics and airbrushing on autos and motorcycles), restorations, and RV body and paint repair.