AdWords Coupons for $100 Google AdWords Advertising Featured in First SEO Tips List, Announces JM Internet Group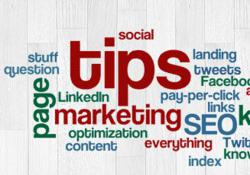 New York, NY (PRWEB) June 24, 2013
The JM Internet Group, a leader in online pay-per-click training, is proud to announce the first list of top resources of its new 'SEO Tips' blog. The list focuses on Google AdWords Coupons for $ 100 and $ 75 that can save small business advertisers money on the initial setup of Google advertising. Many small businesses are eager to start with advertising online but are inhibited by both the set up costs and the complexity of the difficult-to-use advertising platform that is the Google platform.
"Businesses, small and large, use Google AdWords as part of their Internet marketing mix," explained Jason McDonald, Director of the JM Internet Group. "Our mission is to make Internet marketing both simple and effective, so we thought it appropriate to start our first list on the new blog with a list of AdWords Coupons."
For more information on how to get the coupons go to http://jm-seotips.org/lists/adwords-coupons/. AdWords coupons are explained both in terms of how to get them and how to use them for the first $ 100 or $ 75 in no cost Google advertising.
Online Advertising Explained: A Mission of the JM Internet Group
Many small businesses start their Internet marketing with AdWords because the program is heavily promoted by Google. Microsoft has a similar program for Bing, and of course both Facebook and Twitter have jumped into the mix as well. Business marketers and owners turn to courses like those of the JM Internet Group for assistance in understand the rules of the game.
The company's classes on Google AdWords explain issues such as proper keyword selection, the differences among broad, phrase, and exact match types, how to write strong ads, the Display Network, and metrics. For many business marketers this is their first exposure to advertising online and the ability to save $ 100 or $ 75 through AdWords Coupon offers from Google is a big plus. Unfortunately, one has to know where to look to find the coupons.
About the JM Internet Group
The JM Internet Group provides SEO, Social Media Marketing, and Google AdWords training and courses for busy marketers and businesspeople. Online search engine optimization training helps explain keywords, page tags, link building strategies and other techniques needed to climb to the top of search engine rankings for Google, Yahoo, and Bing. The teaching methodology is hands on, with live examples and discussions, taught from the convenience of each student's computer.
Email. jm.internetgroup(at)gmail(dot)com

Tel. +1-510-713-2150
Related Computer Press Releases