Opening Online Doors to the International Community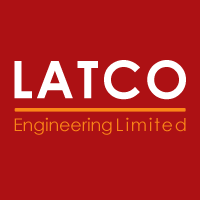 (PRWEB UK) 29 September 2012
The advent of the internet has undeniably made the entire world smaller as well enjoy a much more close knit and connected international community online. But this didnt happen all in one go back at the turn of the 90s, the proliferation of social media and personal interaction online has led to a new renaissance for businesses and consumers online who are now finding quality products and suppliers on a global platform.
By way of a case study, there is Latco Engineering a roller shutter door specialist based in Worcester England, but because of their technical ability, competitive prices and the reach that an online presence has allowed them to have, this year alone, Latco have carried out installations in Afghanistan and done some of their first business with the USA. To see how a growing business can compete so competitively on an international level, it is important to look at their practices and what theyre doing right.
A Simple Branded Website

Since the dotcom boom of the 90s, every business or business-minded individual thought that they could get rich quick online with a flashy website through online trading. But the modern online market isnt sustained with gimmicks, widgets and attention grabbing banners; it is about simple but uniquely branded websites that are user directed and easy to use. The concept of online ergonomics has become extremely popular between website design professionals and websites are now designed to be intuitive to use for any visitor. This translates internationally because a website that is laid out well graphically will be easy to navigate without a comprehensive use of English or through the use of online translation tools.
A Personalised Online Presence

Even though social media has made it possible for anyone to find an audience and tell the world about their products, a lot of businesses miss the mark by failing to focus on what would be interesting to read. All too often, professionally sponsored posts on twitter or Facebook will be uninspired and spammy to read. But more and more big name companies are learning about the two-way nature of social media and so are trying to get their audience to interact with them online through the use of competitions, giveaways and games. Unfortunately, many smaller business owners will see this and imitate a similar approach, but a more effective and interesting strategy is to give your online interactions a unique tone. Large corporations are by necessity mostly faceless corporations, but small businesses like Latco have the advantage because they have a real personality because of their lower number of staff.
The Quality Behind the Brand

As the dotcom boom and subsequent crash showed, an online presence is not the fastest or easiest route to success. The only thing that can carry a business through to prosperity is quality work and satisfied customers. This is particularly true in our new online environment because individuals and customers have more of a voice than they have ever had before and this influence can either benefit or harm a business. It is entirely possible for any customer to post online about their experience with a business and so these testimonials can be found by looking for the business in a search engine. Many prospective clients are now vetting the businesses that they are thinking about working with by observing their online reputation and so the online marketplace has become an economy that is fuelled by trust and reputation.
Latco Engineering is a roller shutter doors and high speed doors supplier based in Worcester and they are benefiting hugely from some of the opportunities online. Their reputation and professional skill combined with this international reach has allowed them to do business for clients all over the world.