Whiteboard Animation Video News | How to Use Pinterest for Social Media Video Marketing Success | New Tips Announced by Ydraw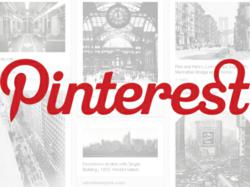 Saint George, UT (PRWEB) July 17, 2012
Whiteboard animation video news by Ydraw | How can Pinterest can be used in business for social media marketing success?
Pinterest is hot, and it is just getting hotter in the social media world. If businesses arent using it already in their video marketing campaigns, it is time to. According to recent studies, Pinterest is now generating more traffic than Google+, LinkedIn, and YouTube combined. Many small businesses today are offering pin it buttons on their websites as well. This Pinterest is so new that many people are still figuring out the basics of how to use it. Here are some tips to help Pintersest help business video marketing measures brought by Ydraws whiteboard animation video efforts.
The Pinterest Basics: On Pinterst, people share graphic images through their site. The Pinterest user gathers their favorite images from the web and pins them on one of the many boards they create within their account. Boards and pins can be arranged by subject, and users can share, repin, like, and leave comments on existing pins. The images can be linked back to businesses and websites, making this an amazingly powerful tool and linking feature for business.
The Pin It Button: Many Pinterest users save the Pin It bookmark in their favorites on their computer browsers. Adding this button to a business website can definitely increase business and bring a website or videos visual and sharing capabilities to the next level.
Pinterest Images: It is extremely important to only use the highest quality images to engage viewers on Pinterest. Give users a generous selection of images that are innovative, compelling, and exciting. Work to attract people to the outlook of the business and interact with them to build a lasting relationship with users.
Persistence is Key: Pinterest will be around for a long time, and the more it is used, the more it will help a business grow and become known. Be persistent about updating and posting images on accounts, and help build a relationship with users that are interested in similar business topics.
Ydraw uses Pinterest in their video marketing campaigns for whiteboard animation video efforts, and understands the impact it can have on potential leads and clients. Get out there and learn more about Pinterst today and what it can do for successful video marketing.
Related Graphic Press Releases