Visitors Heading to the 7th Annual Telluride Festival of the Arts (TFA) August 17-19 Book Vacation Rentals Through ColoradoVacationRentals.com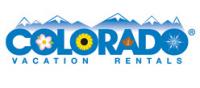 TELLURIDE, Colorado, (PRWEB) August 04, 2012
The 7th annual Telluride Festival of the Arts (TFA), Celebrating Visual & Culinary Arts, will take place August 17-19 in the Town of Mountain Village, Colorado. Foodies and art lovers will converge for three days to celebrate their passion for fine cuisine, art and entertainment. Many visitors heading to the event are already booking vacation rentals accommodations through ColoradoVacationRentals.com.
Produced by the nationally renowned Cherry Creek Arts Festival, TFA hosts professional national and regional visual artists from across the U.S. in an exhilarating outdoor exhibition tucked in a canyon surrounded by the majestic 13,000ft peaks of the San Juan Mountains. Vacation cabins in the Telluride area offer travelers private home-away-from-home comforts near the festival venue at costs that rival area hotels.
Highlights of the 2012 Telluride Festival include the signature Grand Tasting and a nationally juried art show, featuring artists in 13 different media categories including: ceramics, digital art, drawing, fiber, glass, graphics and printmaking, jewelry, metal-works, mixed media, painting, photography, sculpture and wood. Admission to the art show is free.
The signature Grand Tasting offers guests and patrons tastes of local restaurants, breweries, wineries and spirits for an evening of culinary and social celebration.
On Wednesday, August 15 folks arriving early for the weekend festival can join locals for the Mountain Village outdoor sunset concert series. The Festival kicks off on the 17th with a visual artist exhibition, followed by the opening night kick-off party. Visitors from across the U.S. and Canada enjoy staying in a Mountain vacation cabin or chalet, where they can stroll around the village and stay close to their lodgings, in the shadow of this beautiful mountain region.
ColoradoVacationRentals.com helps connect travelers to Telluride and across Colorado with private vacation home rentals near their venue, offering a homey alternative to expensive hotels.
With plenty of competition for accommodations in this resort town, travelers to Telluride are booking short term vacation rentals for their stay, and a Colorado vacation property offers some perks like a full kitchen and laundry room to make life a little easier on vacation.
Weve found that people have been taking advantage of vacation rental properties for short visits in places all across Colorado for years because of the convenience and cost savings, says John Romano of ColoradoVacationRentals.com. We make it easier for vacationers to connect with homeowners who want to rent their properties out to private parties.
For more information on booking private vacation rentals in Vail or anywhere in Colorado, visit the ColoradoVacationRental.com website.
###