Norwich Computer Program Partners with Security Software Firm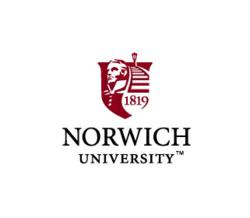 Northfield, VT (PRWEB) September 27, 2012
Officials at Norwich University announced a partnership between the universitys digital Threat Analysis Center (NTAC) and computer security software firm RazorThreat.
The Michigan-based company provides cyber security software that monitors all network activity which has the potential to be the basis for next generation digital forensics, a focus of Norwichs Bachelor of Science in Computer Security and Information Assurance (BSCSIA) program.
They are becoming an industry partner with the Center, and we anticipate a lot of great interaction including assisting with their product development and testing; access to their products, and eventually internships, said Peter Stephenson, director of the Center for Advanced Computing and Digital Forensics, which houses NTAC.
RazorThreat is honored to be selected as an Industry Partner for Norwichs Threat Analysis Center. The work that Dr. Stephenson and the University are doing in the areas of Threat Intelligence and Real-time Digital Forensics is so relevant and necessary in todays world, said President and CEO of RazorThreat Greg Guidice.
Business and governments are under constant, targeted attack today and they need a better way to positively control and detect what is happening within their networks. We look forward to working with Dr. Stephenson and other complimentary industry partners to address these issues.
About RazorThreat

RazorThreat, based in Pontiac, Michigan, provides cyber-security software that detects unknown and unauthorized activity occurring in a network whether it originated externally to the organization or internally. RazorThreat Vision provides post-filter analysis of log and flow data finding the targeted, customized, threats that elude traditional security systems delivering positive control over what is happening within the network. For more information, please visit http://www.razorthreat.com
Norwich University is a diversified academic institution that educates traditional-age students and adults in a Corps of Cadets and as civilians. Norwich offers a broad selection of traditional and distance-learning programs culminating in Baccalaureate and Graduate Degrees. Founded in 1819 by Captain Alden Partridge of the U.S. Army, Norwich University is the oldest private military college in the United States of America and the birthplace of our nation's Reserve Officers Training Corps (ROTC). http://www.norwich.edu