New YouTube Video Explaining Bacon Number Released by JM Internet Group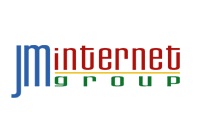 Los Angeles, CA (PRWEB) September 17, 2012
The JM Internet Group (web: jm-seo.org), a leader in providing SEO courses for small business, has released a new video on YouTube entitled, 'Bacon Number – UnBuzzed – What's Your Bacon Number? Kevin Bacon, Johnny Depp and Google'. As part of Google's Knowledge Graph, the 'Bacon Number' is a playful Google Easter egg that calculates the (six) degrees of separation between a person and the actor, Kevin Bacon. More seriously, the new 'Bacon Number' search feature shows how Google is migrating towards more intelligent search, and the new video by the JM Internet Group unpacks the meaning behind Google's action.
"Search is becoming more intelligent," explained Jason McDonald, Director of the JM Internet Group. "Google's new Bacon Number feature is a funny yet serious move by Google towards more intelligent search. Long-range, there will be serious SEO implications for small business, so we wanted to feature the Bacon Number in our latest YouTube video."
To view this video, go to -


http://www.youtube.com/watch?v=5H_FeNtaN5w
SEO Course Syllabus
The JM Internet Group produces videos on YouTube that help small businesses unpack the meaning behind search engine optimization, Google, and Bing. Its video trainings help small business marketers understand not just humorous efforts by Google such as the 'Bacon Number' or 'Google Easter Eggs,' but more serious topics such as how to use the Google Keyword Tool or what the meaning of competition is in the AdWords platform. Beyond its YouTube efforts, the company is launching an exciting series of SEO classes in October.
Classes for 2012 begin October 12th. Here is the SEO course syllabus –